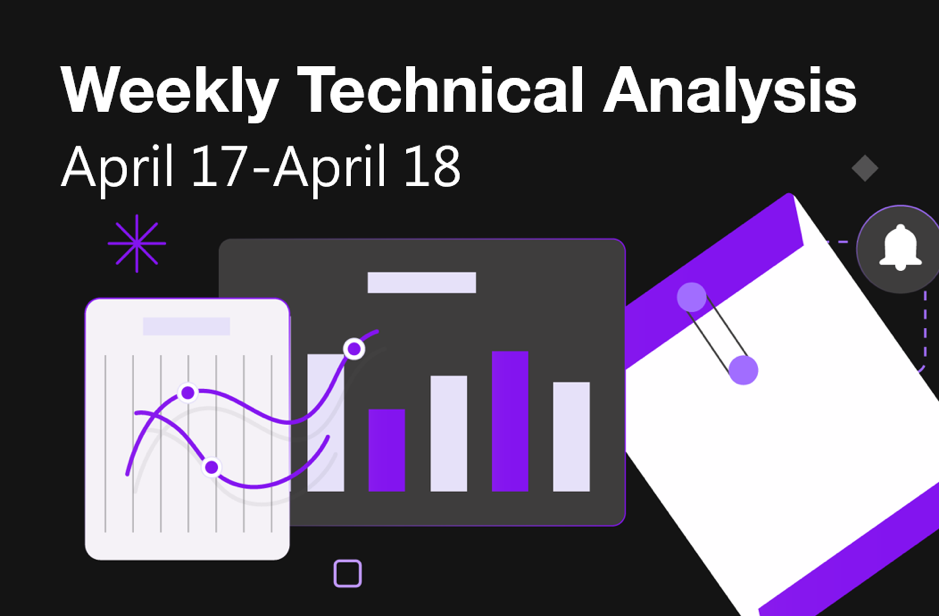 1. Market Trend
Between April 17 and April 18, the BTC price fluctuated between $29,097 and $30,550, with a volatility of 4.99%. According to the 1-hour candle chart, the price slightly fell to around $29,000 before rising to above $30,000, indicating low price volatility.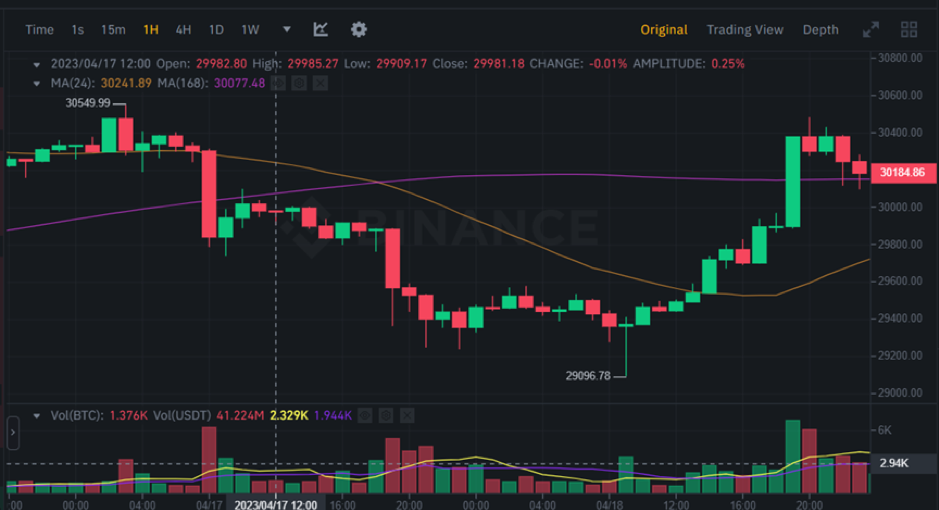 Source: BTCUSDT | Binance Spot


According to the ETH/BTC trend between April 17 and April 18, the ETH/BTC price fluctuated upward before a slight drop, with a fluctuation of 2.84%. From the 1-hour candle chart, the ETH/BTC price was initially above the daily chart, but then fell below it and remained above the weekly chart, indicating a weakening of ETH's price strength relative to BTC.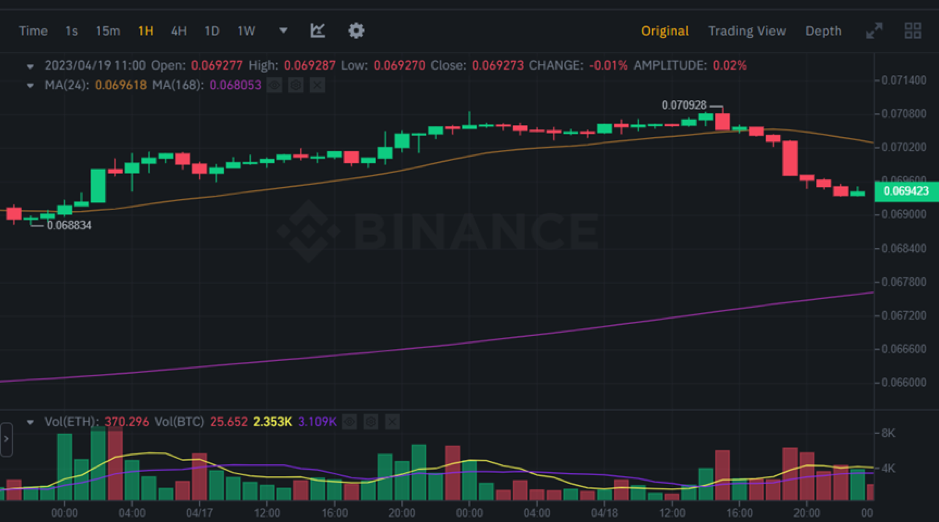 Overall, the market is in a state of fluctuation with an unclear short-term trend. As such, it is recommended to be careful with the investment of long positions.
2. Industry Roundup
1) On April 17, Blur's March edition tax revenue surpassed OpenSea, reaching $12.6 million, while OpenSea reached $9.9 million.

2) On April 17, the market cap of Lido Staked Ether (STETH) broke through $12.5 billion, reaching an all-time high.

3) On April 18, data queries for the Bitcoin price ticker were available on Twitter.

4) On April 18, OKX Web3 wallet launched a gas-free transfer function.

5) On April 18, former US President Trump announced the upcoming release of a new NFT series, with each piece selling for $99.
Disclaimer: FameEX makes no representations on the accuracy or suitability of any official statements made by the exchange regarding the data in this area or any related financial advice.