There are three important signs driving Ether's protracted bearish trend, but the data is unable to pinpoint an urgent catalyst for a price breakthrough.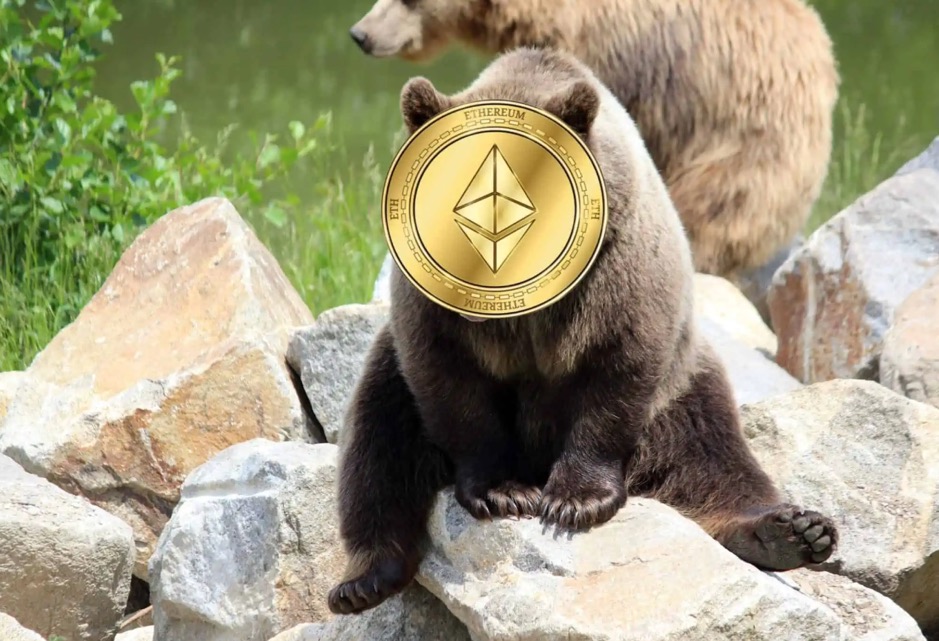 Source: www.tronweekly.com

Since the most recent breakout on May 6 only lasted a little over 24 hours, the price of Ether has been trapped below $1,920 for the last 16 days, which is quite worrying. With this little price spike excluded, Ether's descent below $1,920 began on April 21, which is more than 30 days ago.
Investors' reduced appetite can probably be attributed to the $8.80 average transaction price on the Ethereum network, but the economic climate has also been a significant factor. On May 22, Jamie Dimon, CEO of JPMorgan Chase, stated that it is impossible to foresee how the Federal Reserve's monetary policy, which aims to reduce inflation, will turn out.
The tension surrounding the US debt ceiling dispute between Joe Biden's administration and the US Congress is most likely to blame for institutional investors' deteriorating views of cryptocurrencies. In accordance with CoinShares' most recent Digital Asset Fund Flows Report, withdrawals from all types of digital asset funds totaled $232 million during the previous five weeks. In addition, there are two signs that have an effect on the price of Ether and indicate a decline in interest in its decentralized financial environment, as well as a lackluster professional trader leverage buying activity.
Although The Overall Ethereum Deposits Are Steady, There Is a Catch
High gas costs brought on by the Ethereum network's constrained processing power have significantly decreased demand for the use of smart contracts. Although initially there appeared to be no impact, the average transaction charge has stayed above $8 for the past five weeks.

Total ETH deposits made by applications on the Ethereum network. Source: DefiLlama
The network's total value locked (TVL), which was constant at 15.1 million ETH compared to four weeks earlier, is getting close to its lowest point since August 2020. In contrast, TRX deposits on the Tron network fell by 12% during the same time period, while the TVL on the BNB Smart Chain in BNB terms remained practically flat.
Data Indicates a Decline In Leveraged Traders Employing Derivatives
Whales and arbitrage teams like to trade quarterly Ether futures. However, these fixed-month contracts typically trade at some premium to spot markets, indicating that sellers are asking for a higher price to delay settlement.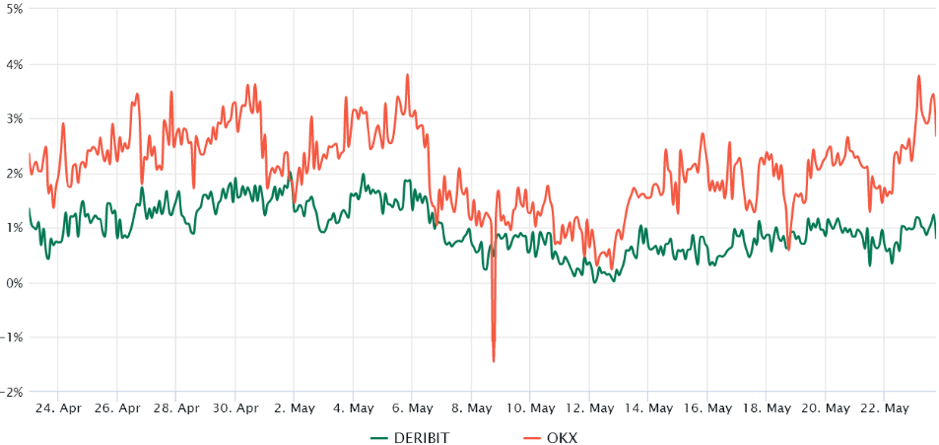 Premium on 2-month Ether futures. Source: Laevitas
As a result, in healthy markets, ETH futures contracts should trade at a 4–8% yearly premium, a condition known as contango that is not specific to crypto markets. The futures premium, sometimes referred to as the basic indicator, shows that experienced Ether traders have stayed away from leveraged longs (bullish bets) over the past four weeks. Additionally, not even the brief upswing to $2,000 on May 6 was sufficient to convince those whales and traders to change their stance from bearish to bullish.
The most-low DEX market share, the dropping addresses using DApps, and the absence of leveraged buying demand are, collectively, these three indications that point to bearishness. The Ethereum creator Vitalik Buterin's attendance at Edcon 2023 in Montenegro may have disappointed investors who were hoping for some sort of announcement; nonetheless, there is currently no impending catalyst to support a sustained surge of over $1,920 in the near term.
Disclaimer: FameEX makes no representations on the accuracy or suitability of any official statements made by the exchange regarding the data in this area or any related financial advice.