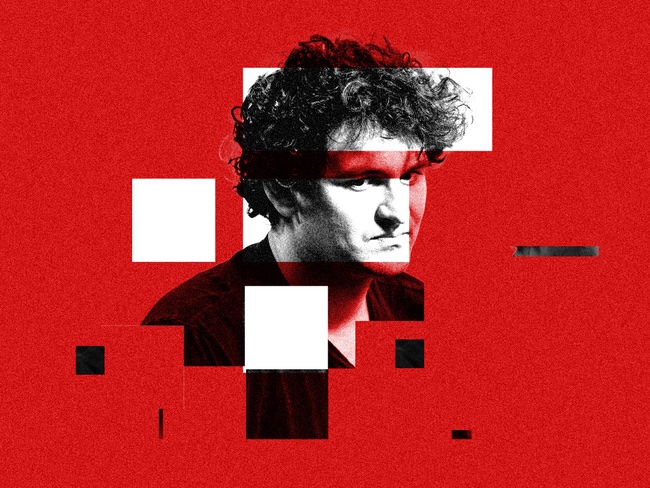 Although the former CEO may be subpoenaed, he previously missed the deadline to confirm his attendance at the Senate Banking Committee.
Sam Bankman-Fried appeared on a Twitter Spaces chat with Unusual Whales as part of his "apology tour" and informed the almost 60,000 viewers in attendance that he will be giving a remote testimony on December 13 to the Financial Services Committee of the US House of Representatives. Previous confirmation of his appearance in person.
Despite the threat of a lawsuit, Bankman-Fried, who is apparently currently residing in the Bahamas, missed the deadline to confirm his appearance before the Senate Banking Committee the following day. Despite frequently appearing in front of crowds, Bankman-Fried has stopped tweeting since Dec. 9, when he confirmed his attendance at the House committee meeting.
On his Twitter, he mentioned:
1) My access to a lot of my information, both personal and professional, is still limited. I won't be as helpful and won't be able to say as much as I'd like to.
If the committee still thinks it would be beneficial, I'm happy to testify on the 13th.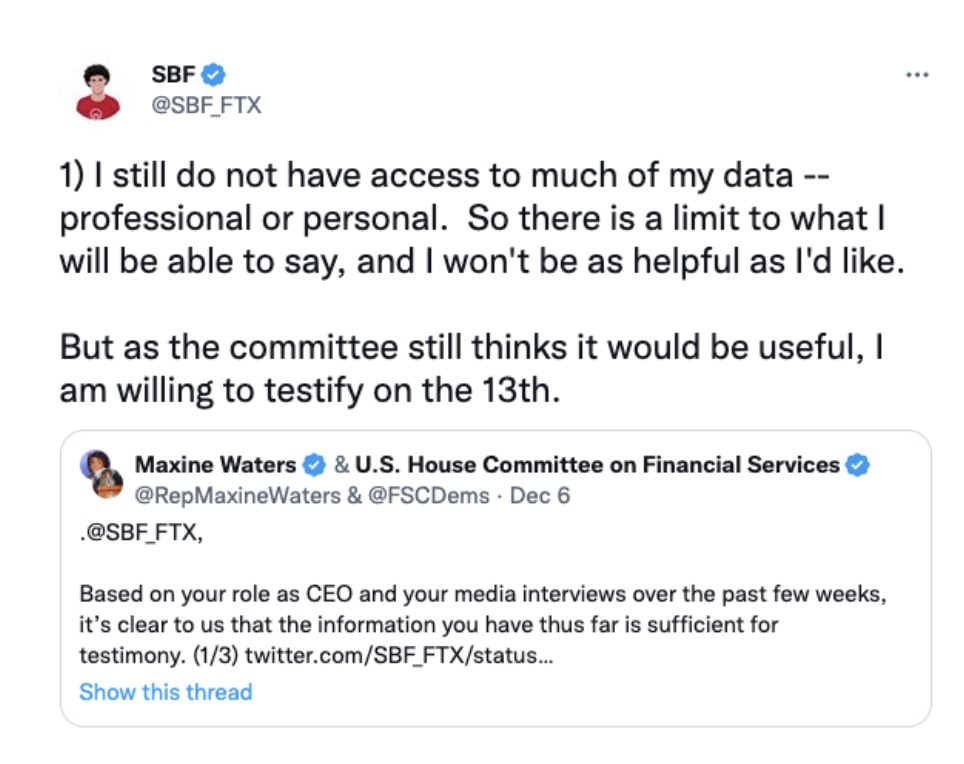 Source: twitter @SBF_FTX
2) During the hearing, I'll endeavor to be of assistance and offer any insight I have on:
—The solvency of FTX US and American clients
—International user-return value-generating pathways

—What I believe caused the crash

—My own shortcomings

3) I had envisioned myself as a role-model CEO who would not succumb to laziness or disengagement, which made it far more harmful when I did.
I apologize. People might be able to draw some lessons from the contrast between who I was and who I could have been.
The U.S. authorities have allegedly threatened to extradite Bankman-Fried from the Bahamas, where he is facing criminal charges. The U.S. Justice Department has reportedly opened an investigation into Bankman-Fried for fraud involving money transfers from the U.S. to the Bahamas just before FTX declared bankruptcy. Bankman-Fried has reportedly hired former federal prosecutor Mark Cohen to defend him, who is known for representing Ghislaine Maxwell. Caroline Ellison, the former CEO of Alameda Research linked to FTX, will reportedly be represented by Stephanie Avakian, a former Securities and Exchange Commission Enforcement Director.
Disclaimer: The information provided in this section doesn't represent any investment advice or FAMEEX's official view.