In reaction to the recent banking crisis, Bitcoin 'acted in a totally different way' than the equities market, which impressed Cathie Wood.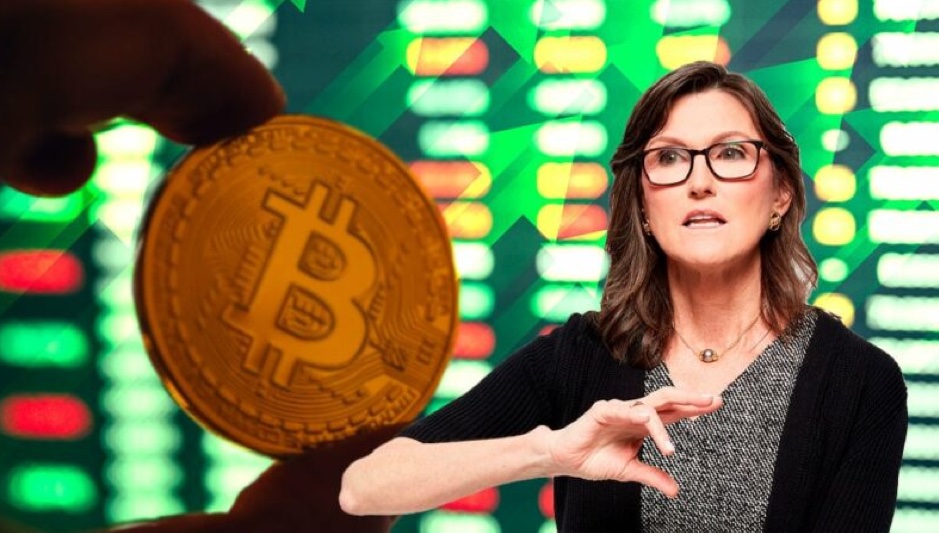 Source: portalcripto.com.br
The present financial crisis has highlighted the value proposition of Bitcoin, which in the long run, according to ARK Invest CEO Cathie Wood, will only "draw more institutions" to the BTC market.
In an interview with Bloomberg on March 21, Wood discussed BTC's recent price increase and said its pricing behavior throughout the crisis "is likely to attract more institutions." She continued, ''The fact that Bitcoin responded so differently from the equity markets, in particular, was quite instructive.''
According to Oliver Linch, the CEO of Seattle-based cryptocurrency exchange Bittrex, institutional interest in Bitcoin may already be here.
During an appearance on The Wolf Of All Streets Podcast on March 21, Linch pointed out that many large financial institutions invested in cryptocurrencies well before the latest banking crisis: "Institutional engagement in cryptocurrencies is the main talking point of the current bear market. Every major bank now has a significant cryptocurrency desk, not just for trading, but also for collaborations.''
He did point out that there is still a gap between crypto companies and traditional financial institutions, which has slowed institutional adoption over the past few months.
The "major transformation" won't occur until the two sides cease competing for dominance, he claimed, adding that historically, "those huge players have been the main drivers of innovation." Crypto does not battle with banks or Goldman Sachs. Whoever can do crypto better wins the race.
Regarding the effect of institutional interest on Bitcoin's price, Wood explained in the interview that ARK Invest's $1–1.5 million BTC price prediction by 2030 was based on an analysis of institutional investors' BTC allocations, which predicts that most companies will allocate 2.5%–6.5% of their investment portfolios to BTC.
These are the kinds of investments that they would have made in newly emergent asset classes, such as real estate in the 1970s and small-cap stocks in the 1980s and 1990s, said Wood.
Spot Purchasing Has Kept Bitcoin at $28,000, While Institutional Investors are Still Dumping
On the other hand, Linch thinks that "aggressive" institutional adoption will happen if possibilities are easier to spot:
"I guarantee they won't object if you show them how it can be done and how it can bring them money. They'll put everything they've got into seizing that chance."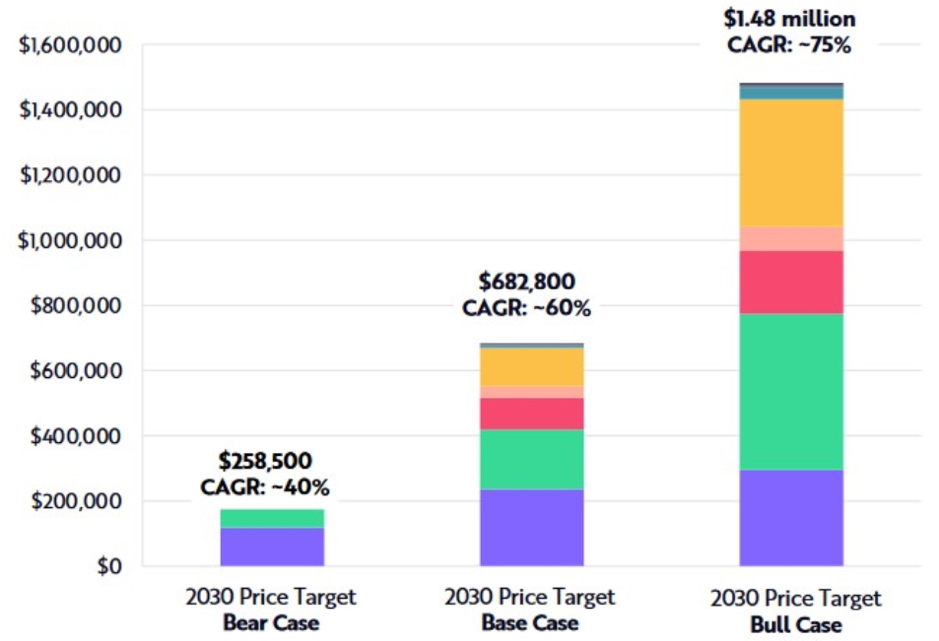 ARK Invest's Bitcoin Estimation. Source: ARK Invest
With the failures of Silvergate Bank, Silicon Valley Bank, and Signature Bank, a positive mood has enveloped Bitcoin. According to data from CoinGecko, the price of Bitcoin has increased by 43.6% from its most recent low on March 11 compared to a 25.3% rise in the whole cryptocurrency market over the same period.
Disclaimer: FameEX makes no representations on the accuracy or suitability of any official statements made by the exchange regarding the data in this area or any related financial advice.