Gala Games is a computer gaming company aiming to bring together the world of crypto and NFTs, with the popular allure of computer gaming.

Gala Games is a computer gaming company aiming to bring together the world of crypto and NFTs, with the popular allure of computer gaming.
Blockchain-based Gala Games platform lets players earn digital assets for in-game accomplishments, addressing past issues of ownership of items earned through gameplay. Platform's RTS, MOBA, RPG titles and more differ in gameplay but all reward players with GALA cryptocurrency and non-fungible tokens (NFTs).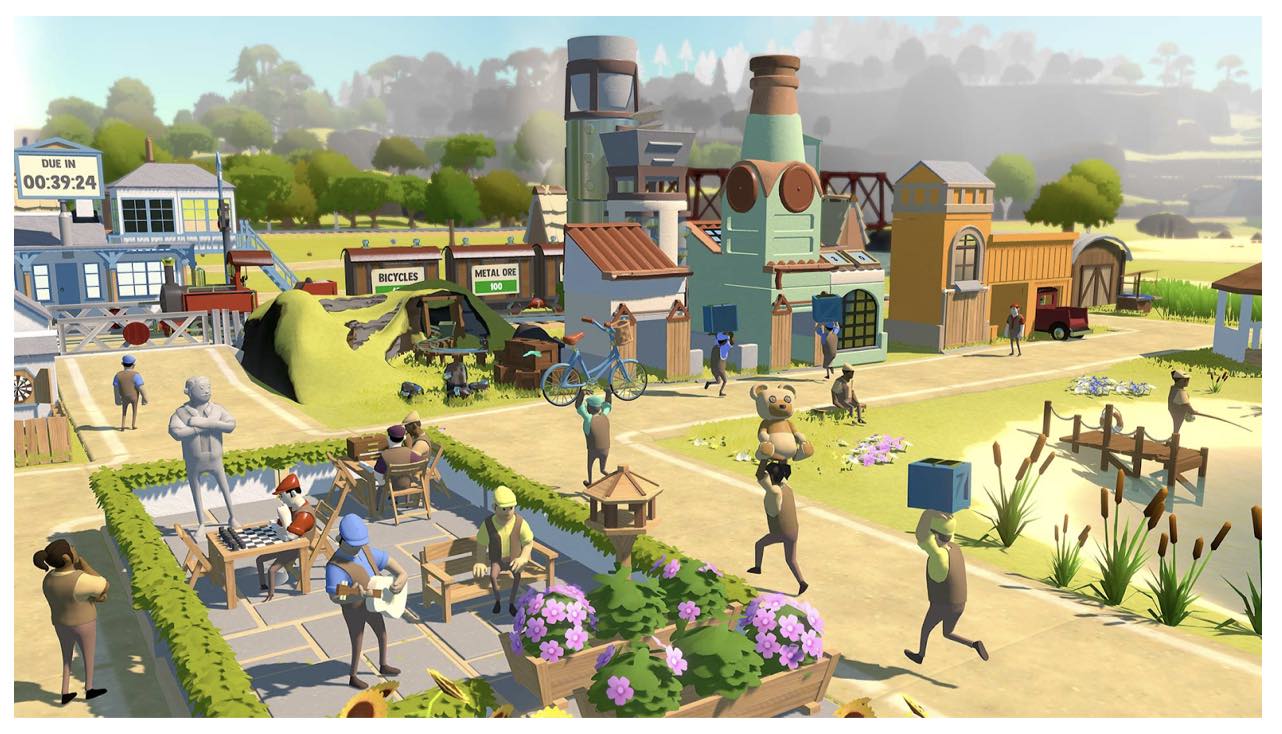 Legacy, A game Created by Gala Games

Gala Games addresses a major issue that players have had in the past with video games- not being able to own items earned from gameplay. The platform for Gala Games includes real-time strategy, multiplayer online battle arena, role-playing game titles and others.
Gala Games operates on the Ethereum blockchain; however, the platform has also bridged on to the Polygon network. The p.Network Bridge dApp has successfully created a bridge to BNB Chain, allowing players to send and trade their tokens with reduced gas fees.
The Gala Games native token is GALA, which is an ERC-20 token. It is used for in-game purchases and as a medium of exchange between participants interacting within the Gala Games ecosystem.
Gala Games, though running on the Ethereum network, has announced plans to launch their own autonomous blockchain powered by the GALA token called Project GYRI.
Token holders can use GALA to pay for items and transfer value peer-to-peer within the platform's ecosystem.
How Does GALA Work?
Gala Games offers a variety of blockchain games developed in-house and by outside partners such as Ember Entertainment, Kung Fu Factory, GAMEDIA, Certain Affinity, and 22cans. The components used by Gala Games to deliver play-to-earn games are as follows:
GALA Node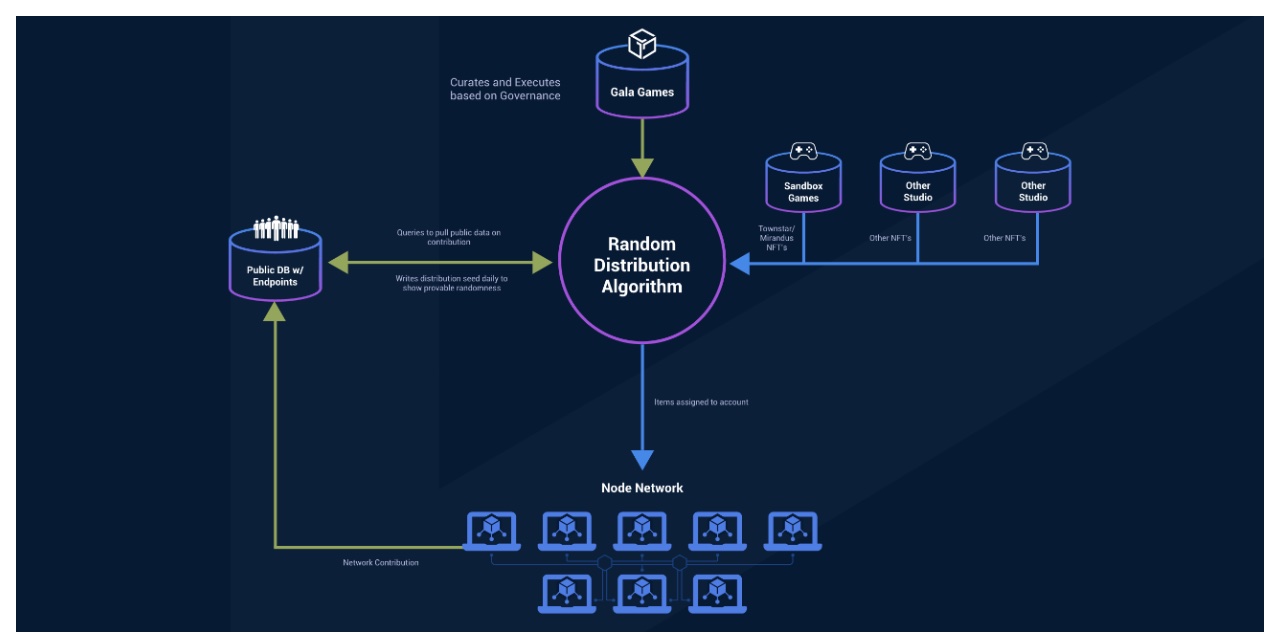 Gala Nodes - Source: blog.gala.games


Computers that are part of a network operate Gala Games instead of a server that is controlled by one entity. The participants, called nodes, provide resources to the Gala Games decentralized gaming network in exchange for rewards. People who run a Founder's Node work to keep the platform safe from fraud or malicious behavior, validate transactions, and create GALA assets. Nodes get rewards periodically for their efforts with GALA tokens and unique NFTs. Node operators can vote on community proposals and help guide ecosystem development. To operate a Gala Node, you need to buy a Gala Node license with the GALA token.
GALA Ecosystem
At Gala Games, there are many different games that millions of players enjoy. Some of the most popular games are these:
The first game introduced by Gala Games is Town Star. In this game, players compete to assemble essential components of a functioning town, such as water points, crops and storage facilities, with the winners receiving a share of the weekly prize pool. Mirandus is a fantasy role-playing video game in which players fight monsters, develop lands and earn rewards for their in-game achievements. Spider Tanks is a multiplayer online battle arena game where players fight within a range of maps using various armaments. Fortitude is a player-versus-player (PvP) tower defense game where players apply various strategies to attack other players' villages and defend their own. Echoes of Empire is a sci-fi strategy game where players fight over scarce resources distributed throughout the universe.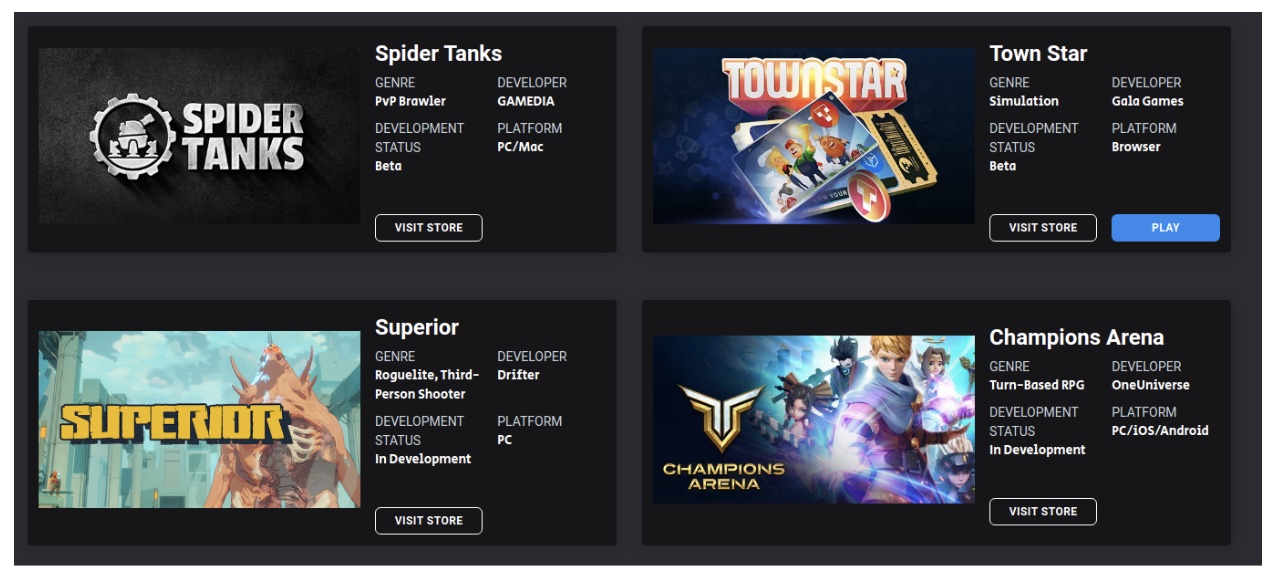 Gala Games Store

The p.Network Bridge application distinguishes Gala Games from competitor platforms by connecting its tokens to the BNB Chain. As a result, GALA tokens comply with the BEP-20 token standard, which lowers the costs associated with using or exchanging GALA across the Gala Games platform.
Important Gala games (GALA) links: