GMX(GMX)
GMX (GMX) Token Price & Latest Live Chart
2023-05-15 15:24:35
Discover the latest GMX price with FameEX's GMX/AUD Price Index and Live Chart. Keep up-to-date with the current market value and 24-hour changes, as well as delve into GMX's price history. Start tracking GMX price today!
Daily historical price (USD)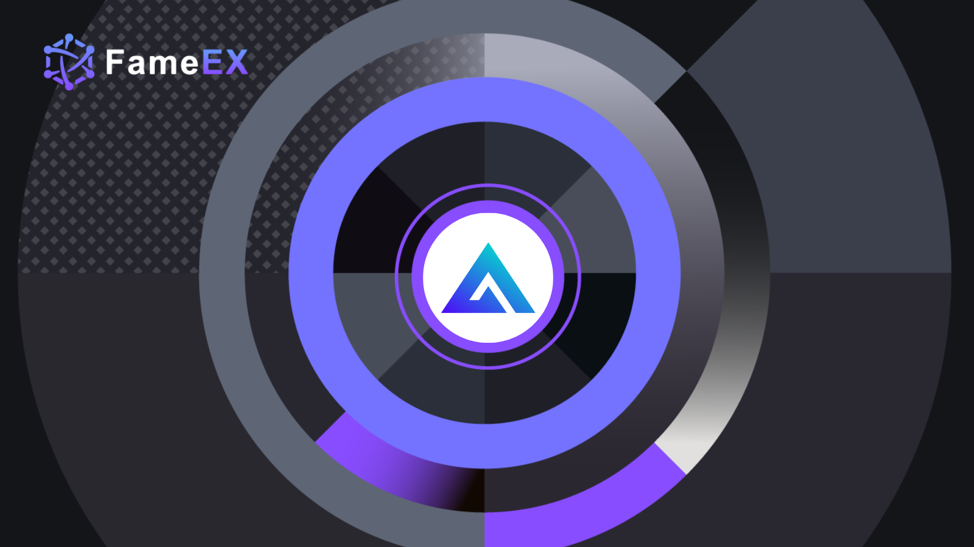 What is GMX (GMX)?
GMX is a decentralized exchange offering both spot and perpetual trading services for cryptocurrencies like BTC, ETH, and other popular digital assets. By connecting their wallets, users can perform spot swaps and trade perpetual futures with up to 50x leverage in a similar manner to centralized exchanges, while retaining full control over their assets.
GMX aims to provide an enhanced trading experience with minimal swap fees and zero-price impact trades through its native multi-asset pool, GLP, which generates fees for liquidity providers. To ensure dynamic pricing, GMX employs Chainlink Oracles that aggregate prices from other high-volume exchanges. Initially launched on the Arbitrum One blockchain, GMX later expanded to the Avalanche network in January 2022.
How does GMX (GMX) work?
The GMX system comprises two tokens: GMX (governance) and GLP (liquidity provider). Unlike Uniswap V2's multiple pools and unique LP tokens, GMX utilizes a single pool and one corresponding GLP token for any asset used to provide liquidity. GMX trading is enabled by a multi-asset pool called GLP, comprising 50-55% stablecoins, 25% ETH, 20% BTC, and 5-10% altcoins such as Chainlink and Uniswap. Users can mint GMX Liquidity Provider Tokens (GLP) and receive 70% of all fees generated on the respective blockchain, without experiencing impermanent loss.
Anyone can supply liquidity to the pool and earn fees in return, while traders can access perpetual swaps or spot trading using the provided assets. The GLP pool serves as the counterparty for traders, allowing GLP token holders to profit when traders lose and vice versa. The GLP token can be minted and burnt using any of its index assets but is not transferable and is automatically staked.
GMX (GMX) market price & tokenomics
The GMX token functions as a utility and governance token, enabling token holders to vote on proposals to shape the platform's future direction. GMX stakers can earn three types of rewards: 30% of all protocol fees, paid in ETH or AVAX; escrowed GMX (esGMX) tokens, which can be staked or vested; and Multiplier Points, which enhance yield and incentivize long-term holding. The maximum supply of GMX is 13.25 million and over 83% of these tokens staked.
As of now, GMX (GMX) is ranked #71 by CoinMarketCap with market capitalization of $626,866,857 USD. The current circulating supply of GMX coins is 8,652,874.
Why do you invest in GMX (GMX)?
GMX offers a unique trading system that allows users to engage in leveraged positions through a simple swap interface resembling traditional trading platforms. As a self-custodial and trustless exchange, GMX allows users to trade directly from their wallets. Its dual exchange model supports both spot swaps and leveraged trading of perpetual swaps, improving capital efficiency and enabling user deposits to generate extra yield.
GMX provides a trading experience with no price impact, potentially offering better entry prices compared to order book-based exchanges. The platform also uses Chainlink Oracles and other price feeds to minimize price fluctuations, safeguarding positions from temporary liquidation wicks.
Is GMX (GMX) a good Investment?
GMX's unique features, including its user-friendly interface, self-custodial nature, dual exchange model, and emphasis on community engagement, make it an attractive investment opportunity for those looking to participate in the DeFi ecosystem. By staking GMX tokens, investors can earn a portion of the protocol fees, esGMX tokens, and Multiplier Points, further incentivizing long-term commitment to the platform. As with any investment, potential investors should perform their due diligence and assess the risks involved before deciding to invest in GMX.
Find out more about GMX (GMX):