Mark Zuckerberg is 'Long-term Optimistic' about Metaverse
2022-12-02 18:51:35
"The skepticism doesn't upset me that much," Facebook's parent company's CEO stated on Wednesday at the DealBook Summit.


During the New York Times DealBook Summit in New York City on Wednesday, Meta Platforms (META) CEO Mark Zuckerberg stated he was still hopeful about the metaverse on a longer, "five-to-ten-year horizon."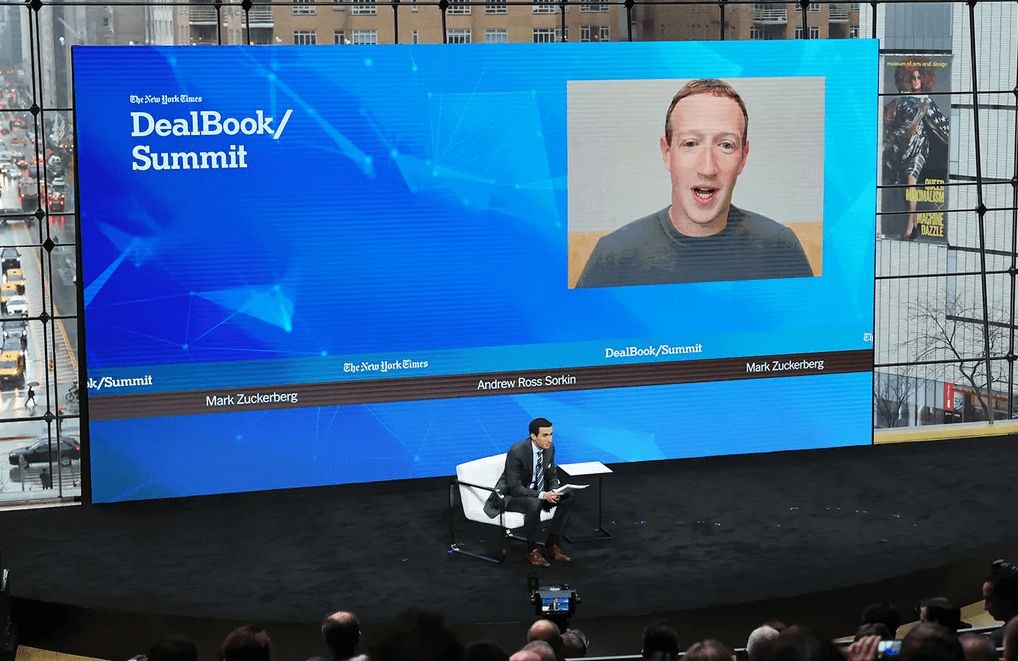 "The way we connect becomes richer and more immersive," Zuckerberg said in a virtual interview, doubling down on his company's bet on a future dominated by virtual and augmented reality. The company has been chastised for incurring billions of dollars in losses as it expands its version of the metaverse.

However, Zuckerberg acknowledged that Meta would need to operate with "greater efficiency and discipline" in the near future due to macroeconomic issues forcing the firm to cut back on investment. According to Zuckerberg, Meta devotes 80% of its attention to its heritage social media suite of programs, which includes Instagram, Facebook, WhatsApp, and others. The remainder of the time is devoted to building metaverse-related hardware and software.


Meta's Reality Labs conducts metaverse-related research and development in three primary areas: virtual reality, augmented reality, and social platforms.


The billionaire CEO is unconcerned with critics of his company's metaverse bet, stating that a lack of opposition generally means that a proposal is not bold enough. "Skepticism does not disturb me," Zuckerberg said. "There have always been skeptics."

Disclaimer: The information provided in this section doesn't represent any investment tips or FAMEEX's official position.