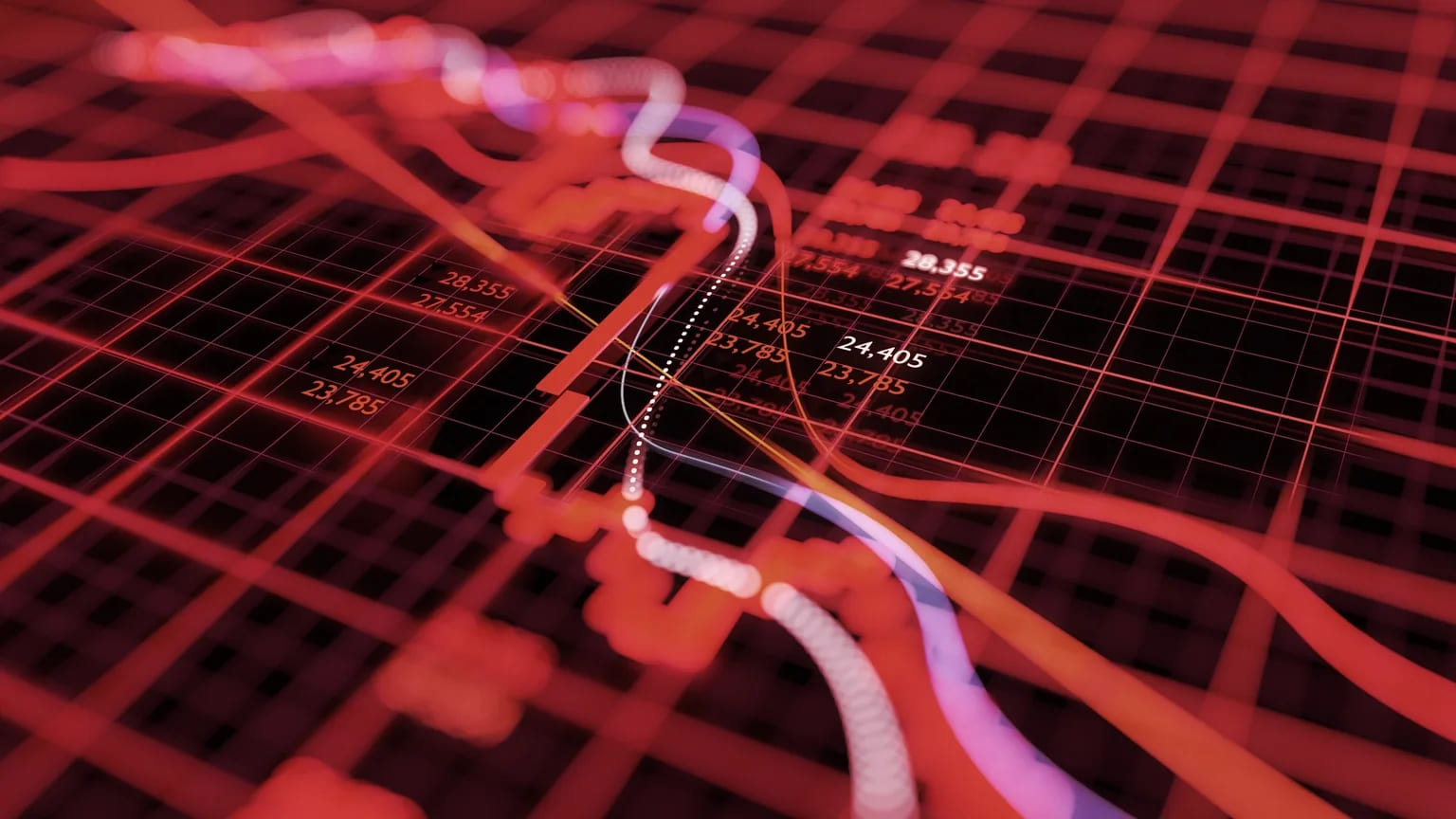 Cryptocurrencies are one of the most volatile markets in finance. The cryptocurrency market is largely in the red today as leading coins like Bitcoin and Ethereum are both down several percentage points in value over the last 24 hours.
Bitcoin is down nearly 8% over that span, per data from CoinMarketCap, after experiencing the largest single-day drop for the leading cryptocurrency in almost a month—since January 21. The market had largely recovered since that date and Bitcoin is still up 10% over the past 14 days, but the price has tumbled in recent hours.
Edward Moya, OANDA senior market analyst for the Americas, wrote in emailed comments that the threat of a Russian invasion of Ukraine has spurred Wall Street to tighten its belt—with the impact being felt in Bitcoin's price today, as well. Bitcoin sits at $40,732 as of this writing.
"Wall Street has gone full de-risking mode and Bitcoin is paying the price," wrote Moya. "Fears over geopolitical concerns and potentially aggressive central bank tightening has cryptos across the board in freefall."
Prices may also be impacted by the threat of increased governmental scrutiny in the United States, as the FBI today announced a new crypto crimes division, while the Department of Justice named the first director for its recently-established National Cryptocurrency Enforcement Team.
Ethereum has seen a slightly more significant tumble during the same span, down more than 8% in 24 hours. At a price of $2,895, Ethereum is now about 41% off its all-time peak of $4,892 set in November 2021, according to CoinMarketCap.
It's not just the top two coins that are down today, either. Most of the market is red right now, falling about 7% with a total cryptocurrency market cap of just over $1.8 trillion as of this writing.
Solana is down 8% at a current price of $94, for example, with Terra, Polkadot, and Shiba Inu showing roughly the same percentage losses over the past 24 hours. Larger stumbles in the top 100 by market cap include social token platform Rally, down nearly 21% today, with Filecoin and Theta both dropping about 12% each in 24 hours.
(Article Courtesy of Decrypt)