Solana Blockchain Could Beat out Ethereum to 'Become the Visa' of Crypto: Bank of America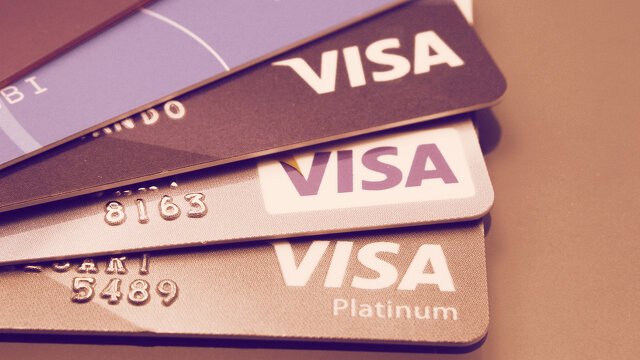 Bank of America gave perhaps the highest praise a major U.S. bank could bestow on a cryptocurrency: It compared crypto to the world's largest credit card network in a report where the financial institution also compares the asset to security-centric Ethereum and DeFi newcomer Avalanche.
"Solana could become the Visa of the digital asset ecosystem," Bank of America global crypto and digital asset strategist Alkesh Shah wrote in a research note published Tuesday. He cited the more than 400 decentralized applications on Solana's network, which host everything from peer-to-peer exchanges to NFTmarketplaces.
Ethereum, meanwhile, could become the blockchain for "high-value transactions and identity, storage and supply chain use cases," he wrote.
Crypto veterans have long compared the transactions per second (TPS) possible on blockchains to those performed on credit card networks. Visa says it can theoretically handle at least 24,000 TPS but averages around 1,700. The TPS most frequently bandied about for Ethereum is 15. Which isn't a lot, given the demands of decentralized applications that are constantly "on-chain." With limited spots, transaction fees on the network are typically measured in double digits—in dollars.
While plenty of projects are trying to solve Ethereum's scalability woes—including via sidechains on Polygon and rollups on Arbitrum—congestion isn't likely to significantly reduce until the full rollout of Ethereum 2.0. Ethereum creator Vitalik Buterin posited in June 2020 that the upgraded network could get to 100,000 TPS.
Solana blows Ethereum and Visa both out of the water by its own estimates, boasting a theoretical limit of 65,000 TPS at fractions of a penny. But BofA's comparison isn't wholly flattering.
"Solana prioritizes scalability, but a relatively less decentralized and secure blockchain has tradeoffs, illustrated by several network performance issues since inception," wrote Shah, referring to a September network outageand several smaller issues.
That gives other networks an opening. Shah namechecked not only an upgraded Ethereum network but also Avalanche, arguing that the latter's "attempts to find a middle ground" between Ethereum-level security and Solana-level speed could make it the best blockchain for decentralized finance and enterprises.
Nonetheless, Shah was careful to note that there doesn't have to be one blockchain (outside of Bitcoin) to rule them all; each can work best for different use cases. As for Solana, he noted, "Its ability to provide high throughput, low cost and ease of use creates a blockchain optimized for consumer use cases like micropayments, DeFi, NFTs, decentralized networks (Web3) and gaming."
(Article Courtesy of Decrypt)