Venezuela Increases Minimum Monthly Wage to Half a Petro, the National Cryptocurrency
2022-03-08 14:09:30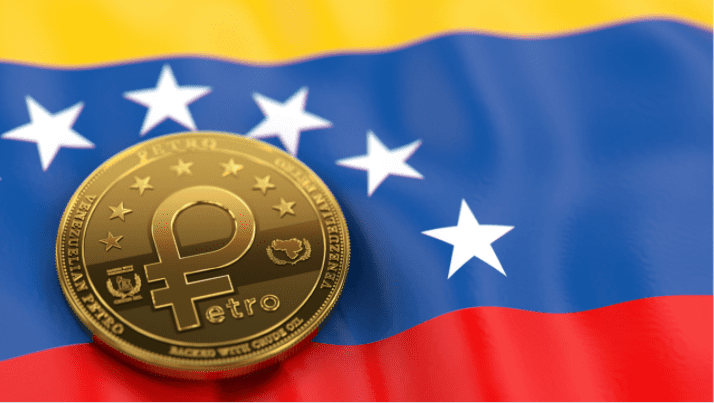 Nicolas Maduro, president of Venezuela, announced an increase in the minimum wage of workers in the country linked to the petro. In the II Workers' Congress, Maduro revealed that the new value of the salary would be half a petro, the national cryptocurrency, which is now worth close to $59. This constitutes an increase of almost 1,800% compared to the previous amount of only seven Venezuelan bolívars (VES).
Minimum Wage Increase to Build "Sustainable Recovery"
Nicolas Maduro, president of Venezuela, announced the increase of the minimum monthly salary of Venezuelan workers. Maduro revealed that the value of this remuneration will now be about half a petro, the national cryptocurrency backed by oil and other natural resources. The statement was made by Maduro in the II Workers' Congress, where he talked to state workers.
On the issue of the monthly salary increase, Maduro stated: "The minimum wage is the most penetrating and festering wound because it depends on national income. We have created a plan, which I submit to your debate, to go for a recovery of the minimum wage, of all wage tables and collective contracts."
According to the official petro page, the new monthly wage would be about $29.10. Maduro did not announce when this increase will take effect. However, he did state that many workers are already earning more than this newly announced minimum wage. He explained: "Many salaries that are paid on the street, especially in the private sector, are already around $100 or $150, because they sell their products in dollars, collect in dollars and pay us taxes. We are collecting a good tax, better than before."
Doubts, and the New Petro Push
This is not the first time that Maduro has informed the public about a minimum wage raise linked to the national cryptocurrency. In 2018, Maduro announced a wage hike that took the minimum monthly wage to half a petro, or about 1,800 VES, at that time. However, devaluation struck, and the wage kept its price static in VES, affecting the purchasing power of the Venezuelan workers.
One of the doubts expressed in local media has to do with the real application of the petro peg, and if the Venezuelan government will pay these wages according to the dollar value of the petro, or if this will only be used as a temporal unit of account. There is also the possibility of paying workers directly with petros using resources from national banks, but none of this was specified during Maduro's speech.
This is part of a renewed petro push that the national government is trying to lead. The newly approved tax that affects payments in dollars and in any cryptocurrency not issued by the government will not apply for payments and transactions made with the petro, making it a sensible choice for payments. On the new role of the petro, Maduro stated: "It will allow us new forms of international financing for the economic and social development of the country (…) to advance on the issue of monetary sovereignty, for financial transactions, to overcome the financial blockade."
(Article Courtesy of Bitcoin.com)