Why Animoca Brands Invested More Money Into Axie Infinity Despite $622M Hack
2022-04-21 18:56:50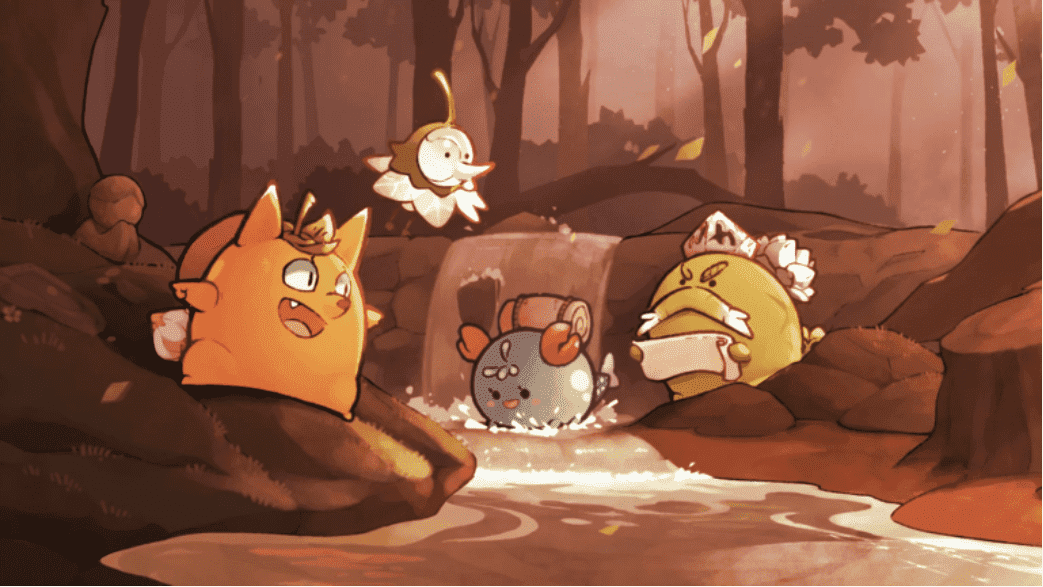 Play-to-earn game Axie Infinity experienced one of the largest DeFi hacks of all time last month when the bridge connecting its Ronin sidechain to Ethereum was exploited for $622 million worth of cryptocurrency.
In the days that followed the March 29 disclosure, developer Sky Mavis unveiled various plans to recover and reimburse affected players—including by raising $150 million in new funding.
Animoca Brands—a leading investor in Web3 startups and publisher of The Sandbox—had already invested in Sky Mavis well ahead of Axie's meteoric rise in 2021, when the game racked up millions of daily players along with billions of dollars' worth of total NFT trading volume.
But Axie's inventive play-to-earn economy has struggled in recent months, with its token prices and NFT values plummeting as the developers attempt to address the downturn. Given the headline-grabbing Ronin hack amid a period of decline, why then did Animoca Brands pump even more money into Sky Mavis and the Axie Infinity ecosystem?
Animoca founder and Executive Chairman Yat Siu explained the move to Decrypt in an interview, expressing his faith in the studio behind Axie Infinity, the business opportunity, and the desire to send a positive and collaborative signal to the wider crypto and video game industries.
"It's one of the best teams in this space. They have an incredibly powerful community," said Siu of Sky Mavis. "They know exactly what they need to solve here."
Sky Mavis began developing Axie Infinity in late 2017 and started rolling it out to players in 2018, and it remained a relatively small project for a couple years despite a fervent fanbase. Siu noted that Axie Infinity was mostly built during a down market or "crypto winter" before eventually seeing explosive growth in 2021 as the overall NFT market surged.
"This is a company that weathered the true winter in 2018-2019," he said. "That's when it was really tough, right? So if they can pull through then, they can definitely pull through now."
Sky Mavis has pledged to either recover or reimburse all stolen funds, and it plans to tap its own balance sheet alongside funds from the $150 million round. The U.S. Treasury recently revealed that the Ethereum wallet used to drain funds from Axie's Ronin Network is tied to North Korea's state-sponsored hacker group Lazarus.
Siu praised Sky Mavis for not dipping into Axie Infinity's community treasury—which holds more than $1 billion worth of crypto assets—to cover the stolen funds. He described Sky Mavis' plan of raising additional funds (thus diluting their collective stake in the company) and tapping existing company assets as a "very reasonable and fair way" to deal with the hack fallout.
"For us, it was just simply a way to get additional exposure to what's still an economically very successful game company," Siu added of the recent investment.
Even amid a declining play-to-earn economy, Siu remains bullish on Axie's future. He points to a high ARPU, or average revenue per user, along with "a retention ratio that is still unbeatable from a traditional gaming standpoint." Axie's numbers are down, but Siu said that it still "makes business sense for us to double down."
Beyond the business opportunity, Siu suggested that it was important to show support for a longtime crypto gaming ally—to "signal the kind of collaborative spirit that is Web3."
Ronin's funds were drained because the attackers were able to use "hacked private keys," according to Sky Mavis, to sign fraudulent transactions from five of the nine total network validators. A private key is a cryptographic code that lets holders access funds in a wallet.
To many, it was a clear sign that Ronin was not sufficiently decentralized. Sky Mavis is spinning up additional validators, and Siu said that Animoca will run a validator, as well. The developer aims to relaunch the Ronin bridge—which connects the custom sidechain to Ethereum's mainnet—by the end of this month.
"The hack was an issue of not enough decentralization—which, by the way, is what this is all about," said Siu of blockchain-powered gaming. "At least from our perspective, it's just proof that all you needed was one more node and this couldn't have happened."
"That's probably one of the hardest lessons ever," he added.
(Article Courtesy of Decrypt)