Many people applauded the decision, while others voiced concerns about the possible drawbacks of having a single institution retain a large amount of Bitcoin.

The software analytics company MicroStrategy has boosted its Bitcoin holdings. The cryptocurrency community responded to the move with contrasting views. In a recent tweet, MicroStrategy's executive chairman Michael Saylor announced that the business had added another Bitcoin holding. With the deal, the corporation now owns 132,500 Bitcoins, which it purchased for a total of $4.03 billion but which are presently only worth roughly $2.1 billion. While the majority of individuals praised the choice, a few people identified some potential downsides, such as this new buying action could potentially spark a new bottom price for the top digital asset.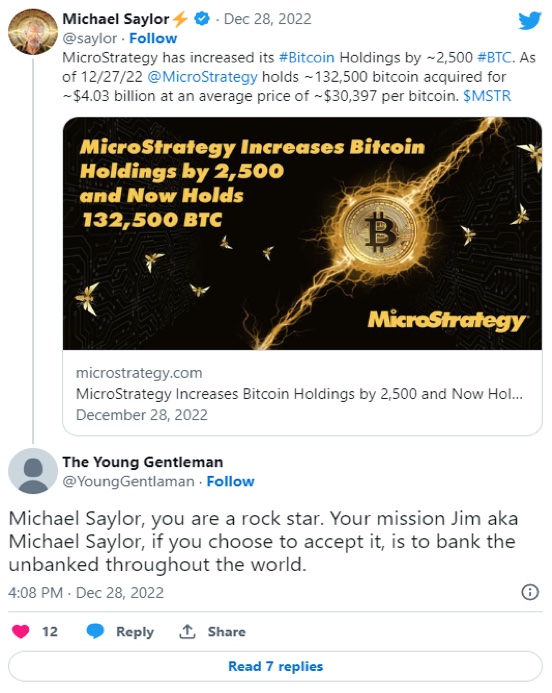 Tweet by Saylor


A member of the public complimented the MicroStrategy CEO, referring to him as a "rock star" with the goal of banking the unbanked. Others applauded the new craze by pledging to imitate it and buy more Bitcoin.

Another aspect is that if someone purchases in large quantities, there is no possibility of centralization. Held responded by claiming that there would be no problems associated with centralization since network control and ownership are not the same things. The expert emphasized that there is no method to regulate Bitcoin purchases and that individuals or businesses are free to purchase any amount of BTC they like.

Disclaimer: The information in this section does not represent the official position of FAMEEX or any investment advice.