On April 12, at 10:27:35 UTC, at epoch 194,048 Shapella will go into effect. The Shapella hard fork is scheduled to go live on the Ethereum mainnet on April 12.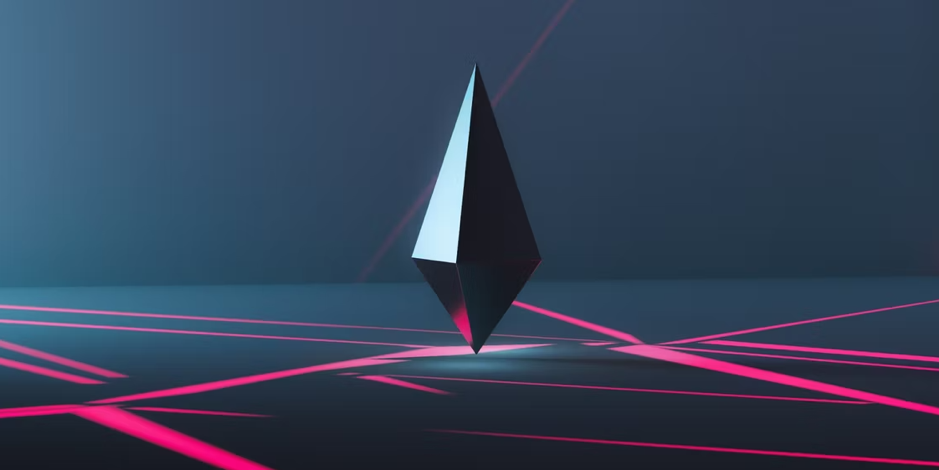 Source: www.makeuseof.com
Ethereum's validators will soon be able to withdraw their Ether from the Beacon Chain. On April 12, at 10:27 p.m. UTC, epoch 194,048 will mark the implementation of Shapella, according to Ethereum core developers. By "pushing" staked Ethereum from the Beacon Chain to the execution layer, commonly known as the Ethereum Virtual Machine, Ethereum Improvement Proposal EIP-4895 makes getting money out possible (EVM).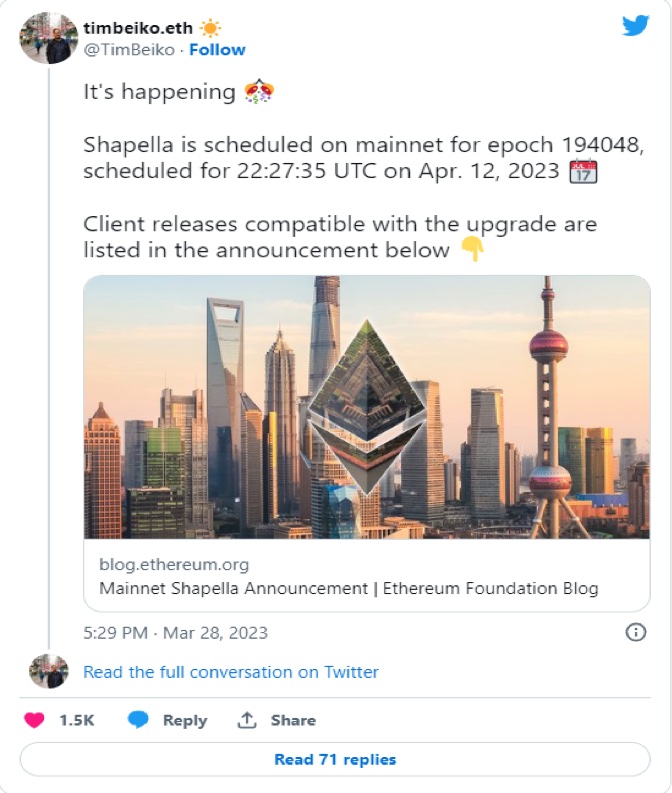 Tweet by TimBeiko
Tim Beiko, the lead developer of Ethereum's core protocol, conducted a week-long discussion among members of the Ethereum Foundation that resulted in the confirmation of the epoch, slot, and time.
While the hard fork will permit both partial and complete withdrawals, numerous safeguards have been put in place to prevent the market from being overrun with Ether. On the Beacon Chain, 17.81 million Ether are currently staked. This implies that over time, $31.6 billion may be gradually unlocked at the present price of $1,776.

Since the Beacon Chain's debut in December 2020, staked ether has been deposited. Beaconcha.in is the source
The previous testnet run on Goerli was "smooth," according to the Ethereum Foundation, however there was a significant delay in activation time since many validators did not update their client software. Beiko is convinced that there won't be a problem this time around because Ethereum validators will have financial incentives to make the mainnet upgrade.


Important Hard Forks for Ethereum
Shapella is regarded as the most important Ethereum hard fork since Paris — the Merge — altered the network consensus method from proof-of-work to proof-of-stake on September 15 as a result of EIP-4895.
Prior to that, London implemented EIP-1559 in August 2021, which replaced the previous pricing auction process with a flat cost that consumers must pay. The basic fee is burnt, with the validators still receiving a block reward and tip, with the goal of gradually Ether deflationary.
Although Beacon Chain Genesis marks the first block that was created on the proof-of-stake chain on December 1, 2020, Berlin optimized gas prices for various EVM activities in April 2021. Istanbul finally improved resilience to denial-of-service attacks and improved the performance of layer-2 scaling solutions based on SNARKs and STARKs in December 2019.
Moreover, the Ethereum Foundation revealed last week that it will quadruple incentives for any Shapella coding vulnerabilities. The prize for a successful bounty might range from $2,000 to $250,000, depending on how "critical" the problem is.
Disclaimer: FameEX makes no representations on the accuracy or suitability of any official statements made by the exchange regarding the data in this area or any related financial advice.