Supply chain blockchain was hyped as the foremost use case for blockchain a few years ago, was the hype justified? What happened to those projects?

Supply chain cryptocurrencies were all the rage just a few years ago. What's the state of the industry today?
The Hype
As 2018 came to a close, many people in the cryptocurrency community were touting supply chain management and supply chain verification as the most promising use cases for blockchain technology. Several dozen projects had been launched that claimed to be partnered with established companies in order to verify the provenance of various products, ranging from bottles of wine to farmed shrimp.

The value proposition was described as having enormous potential. Blockchain verifiable systems would prevent counterfeit food, wines and medicines from entering the market, ensuring complete supply chain control and intelligence. For example, if you could scan a barcode on a package of carrots in the supermarket and see information about its place of origin, its route of transport to the store, and even the temperatures it has been subjected to during transport, it would add value for the consumer.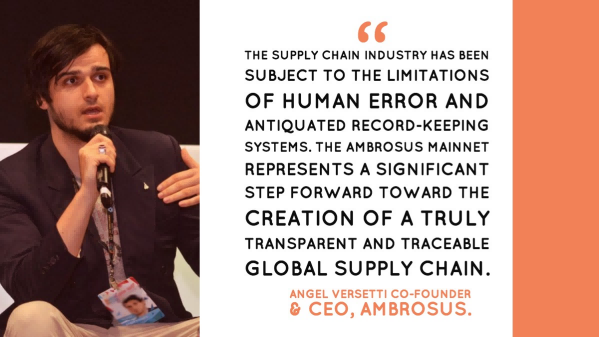 Ambrosus AMB CEO Angel Versetti

What happened to the use case hype for tokens issued by supply chain focused crypto companies such as Vechain's VET or Waltonchain's WTC, which were valued in the billions of dollars at their height in 2018?
The Gartner Cycle
The Gartner Hype Cycle for emerging technologies outlines five phases of maturity. The first is the "technology trigger," in this case the discovery that blockchains could be used to track supply chains and the entrepreneurs jumping on the opportunity causing media attention. This is followed by the "Peak of inflated expectations," where in this particular case the peak of inflated expectations could be represented by WTC token reaching a market cap of $1 billion and AMB reaching a market cap of $250 million in January 2018.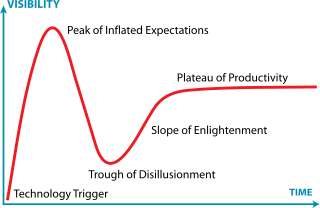 After the initial hype fades, there is often a period called "The trough of disillusionment." This is when initial promises fail to deliver and the hype seems overblown. Many companies give up or fail during this time because the technology appears to be not as easy to implement as first thought. Currently, supply chain cryptos have fallen completely off the news cycle, and the prices of all the hyped projects of 2018 are languishing. The Vechain homepage doesn't even mention "supply chain" anymore! So, is this where we are now with supply chain blockchains? The trough of disillusionment? Well, not so fast because during this time, many startups have been quietly innovating and advancing the technology to make blockchain supply chains a reality.
The Slope of Enlightenment
CargoX, a Slovenia based startup is partnering with the Egyptian government to modernize port procedures and Suez canal transit procedures using their blockchain document system.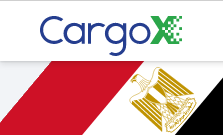 CargoX.io
The Baseline Protocol, developed by a consortium of Consensys, Microsoft and Unibright, has partnered with Coca Cola to develop a blockchain supply chain solution that uses Zero Knowledge proofs to cloak sensitive transaction information on public blockchains. By doing this, the Baseline Protocol allows for two or more companies to have their internal systems synchronized without having to store confidential data on the public blockchain. Therefore, if a supplier has insufficient stock, the buyer will not be surprised at the delivery of a different quantity. Instead, when a supplier makes an alteration, the change is represented on the blockchain.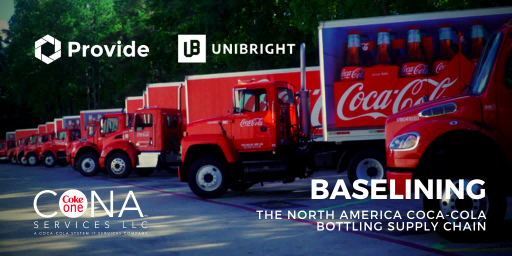 Baseline Protocol Medium
The United Nations Economic Commission for Europe (UNECE) and the UN Food and Agriculture Organization (FAO) are launching a traceability project for cotton on the Ethereum blockchain. The goal of the project is to increase visibility and benefits for small family farmers in Latin America.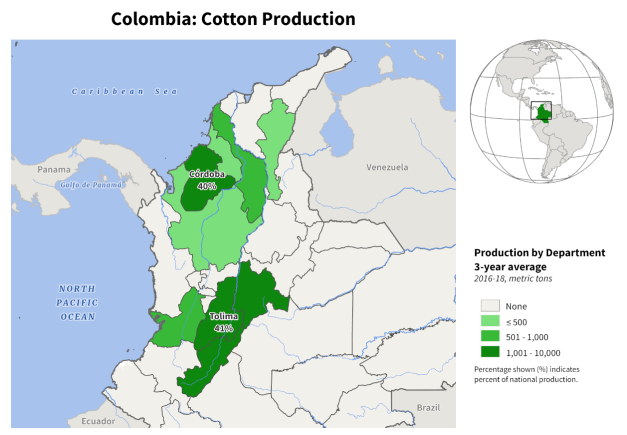 USDA.gov
The project is designed to show how small farmers can utilize blockchain technology to not only improve the way they operate and engage with the global market, but also improve their lives and livelihoods in the process. Cotton is notoriously difficult to trace to its origins, so this provides garment manufacturers the opportunity to verify the sustainability of their supply chains. It also acts as an audit to prove Fair Trade claims to consumers and governments.
Whether these blockchain solutions end up issuing tokens that normal investors are able to trade remains to be seen, but it goes to show that governments, businesses and NGO's are able and willing to integrate blockchain solutions in to supply chain management.
The original blockchain supply chain pioneers, Ambrosus AMB and Vechain VET, have been using their time wisely to build out their technology stacks and find new partnerships within traditional industries. Just last month, Vechain announced a partnership with UFC Mixed Martial Arts League.
The hype around blockchain supply chains in 2018 led many people to roll their eyes at the mention of them just a year or so later. However, it does appear that we are slowly crawling out of the trough of disillusionment and up the slope of enlightenment to the sunny uplands of the plateau of productivity.
Supply chain management relies on legacy and enterprise-grade systems that haven't been friendly to small and medium sized businesses. Open source solutions built on Ethereum could be used by any business and it will scale with their needs. This could lead to a bright future for blockchain powered supply chains in 2023.
For business enquiries, contact us at Business@mail.fameex.info
Trade on-the-go with FAMEEX's crypto trading app (iOS/Android)
Find us on:
Twitter: https://twitter.com/FameexGlobal
YouTube: https://www.youtube.com/channel/UCMRYZgPUFtrSkAu9_owUbxg
Instagram: https://www.instagram.com/fameex_global/
Telegram: https://t.me/fameexgroup
Discord: https://discord.gg/V8yvKPxVCk
LinkedIn: https://www.linkedin.com/company/fameex
Facebook: https://www.facebook.com/FameexGlobal
Contact us: Service@mail.fameex.info