Research which Crypto You Want to Buy Before Investing
It's important to do thorough research before investing in any cryptocurrency. As a beginner, you should consider which cryptocurrency is best for your individual needs and goals. Start by looking at the market capitalization of different cryptocurrencies and reviewing their performance over time. Look into the technology, purpose and team behind each coin. Plus, read up on recent news related to a coin, reviews from other investors, and research into its community support. With all this in mind, you can make an informed decision when deciding which crypto asset to buy. Make sure to do your research and make the best decision for your individual needs and goals.
Choose a Cryptocurrency Broker or Cryptocurrency Exchange
Once you've decided which cryptocurrency you want to buy, you'll need to choose a broker or cryptocurrency exchange to buy it from. A broker is a middleman who buys and sells cryptocurrency on your behalf, while an exchange allows you to buy and sell digital assets directly.

According to all the crypto crashes that happened this year — including 3AC, Terraform Labs, Celsius, Voyager and FTX — When it comes to choosing a broker or cryptocurrency exchange, security should always be your top priority. Look for exchanges that have strong security protocols in place and visible measures for protecting funds and asset transparency. Do your due diligence to ensure that you are getting the best rate of return while also taking advantage of the highest level of security.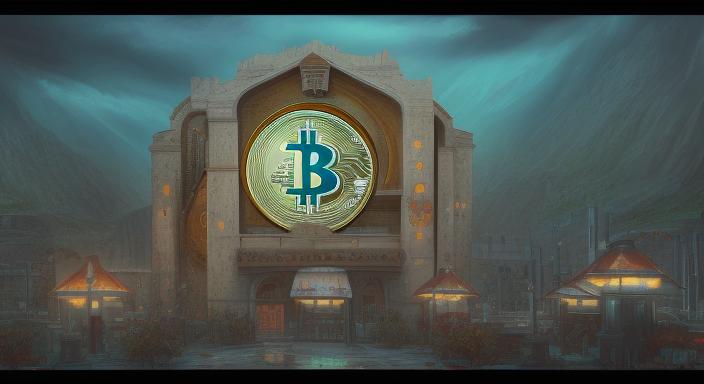 How to Pick the Right Exchange?
As new crypto investors, when choosing a cryptocurrency exchange, consider the following factors:
・Fees: Fees can add up over time, so it's important to choose a exchange that offers competitive fees. Look for low trading fees, minimal withdrawal fees, and favorable exchange rates.

・Security: The security of your funds is of utmost importance, so make sure to choose a exchange that has a strong security record and implements industry-standard security measures, such as two-factor authentication and secure storage of funds.

・Customer support: Good customer support is essential in case you encounter any issues or have questions about your investment. Make sure to choose a exchange that provides timely and helpful support.

・Payment methods: Consider the payment methods offered by the exchange. Some platforms may only accept bank account transfers, while others may offer a wider range of payment options, such as crypto purchases with credit cards or PayPal. Choose a platform that offers a payment method that is convenient for you.

・Trading tools and features: Some exchanges may offer additional trading tools and features, such as margin trading, stop-loss orders, and crypto market price alerts. Consider what tools and features are important to you and choose a platform that offers them.
How to Buy Cryptocurrency for Beginners - Start Investing in Cryptocurrency
It's important to remember that purchasing crypto is not like buying stocks or other investments, as it's not traded on a public exchange. Therefore, it can be a daunting task for those who are completely new to the crypto space.

The good news is that buying crypto is relatively easy once you understand the process. We'll walk you through the steps you need to take to buy crypto as a beginner.

1. Create and Verify Your Cryptocurrency Exchange Account
Once you've decided on an exchange, you'll need to open an account. This is a relatively simple process that involves creating a username and password as well as providing some personal information. The exchange will also ask you to verify your identity by providing certain documents.
2. Fund Your Exchange Account
Next, you'll need to fund your exchange account. Most exchanges allow you to use a debit card, credit card, or bank transfer. Some exchanges also accept other methods such as PayPal, or by transferring cryptocurrency from another wallet.
3. Pick a Crypto to Invest In
With your exchange account funded, you can start buying cryptocurrency. Navigate to the buy/sell section of the exchange, select the digital asset you want to purchase, and complete the transaction.
Which Cryptocurrency is Best for Beginners?
For those just starting out in the world of cryptocurrency, choosing the right token can be overwhelming. Bitcoin and Ethereum are two of the most popular options, and both are great choices for beginners. Bitcoin has an established market and features quick and easy transactions, while Ethereum offers users the ability to develop and launch their own decentralized applications (known as "smart contracts"). Ultimately, decide which one is right for you based on your own preferences.
4. Start Trading: Place Your Cryptocurrency Order
Once you have identified the cryptocurrency you want to invest in and chosen an exchange, it's time to place your order! An order is a way of telling the exchange what kind of cryptocurrency you want to buy or sell, and at what price. You can place orders directly through the exchange or through trading platforms. Depending on the exchange, there may be different types of orders available, such as market orders, limit orders, and stop-loss orders. It's important to understand the differences between these types of orders and their implications before placing any trades. Once your order is filled, you officially own that cryptocurrency and can start trading or holding it as an investment.
5. Store Your Crypto
Securely
Now that you've purchased your cryptocurrency, you'll want to secure it. Most exchanges offer wallets where you can store your coins. Crypto Wallets provide a secure place to store your coins and help protect them from hackers.
For added security, you may also want to consider storing your cryptocurrency in an offline cold wallet. Offline wallets, such as hardware wallets, provide an additional layer of security, as they are not connected to the internet.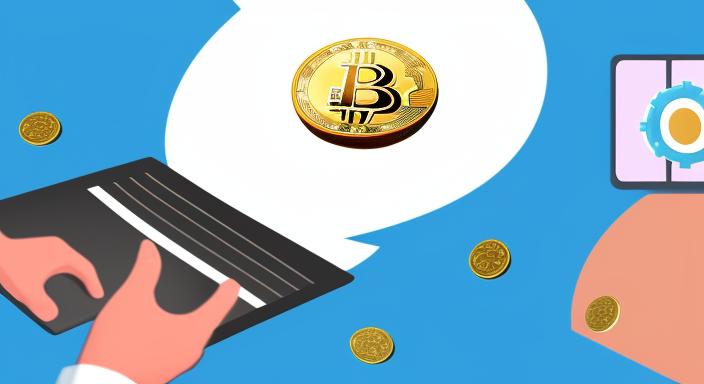 Create a Crypto Portfolio and Take Control of Your Investments
As a cryptocurrency beginner, creating a crypto portfolio is essential for monitoring and managing your digital assets. To start, assess the different types of digital assets available, decide which ones fit your investment goals, and begin to monitor their performance over time. With a portfolio, you can easily track your investments – helping you stay organized and informed on the latest cryptocurrency trends.
Best Practices for Buying Crypto Safely
In conclusion, investing in crypto can be a great way to diversify your portfolio and take advantage of new opportunities. However, it is important to research the different types of cryptocurrency available and the exchanges that offer them. Understand the risks and rewards associated with buying crypto, and make sure you choose a reputable exchange. Additionally, it is essential to store your crypto securely in order to protect your investments. By following these steps, you can ensure that you are buying crypto safely and investing in the right assets.

FAQ - Best Ways to Buy Cryptocurrencies in Crypto Exchange
• Is it safe to buy cryptocurrency with FAMEEX?
At FAMEEX, user security and protection has always been our top priority. In light of recent events, we have heard the voices of concern from our users and have taken action to provide additional security to our platform. We have implemented secure multi-area storage strategies, global asset management and proof of assets audits to demonstrate our commitment to user safety and security. At FAMEEX, we are dedicated to protecting our users and their assets, and remain committed to providing a safe and secure trading environment.
• Where is the best place to buy crypto for beginners?
For beginners, a good place to buy cryptocurrency is on a user-friendly exchange such as FAMEEX. FAMEEX offers a simple and intuitive interface for buying and selling cryptocurrency, as well as a secure platform for storing your assets. Additionally, they often have customer support available to assist with any questions you may have. Keep in mind that fees, security measures, and the selection of cryptocurrencies available can vary between exchanges, so it's important to compare your options before making a decision.
• Which is the best app to buy crypto for beginners?
For beginners, a good app to buy cryptocurrency is FAMEEX. FAMEEX is known for its user-friendly interface and simple buying and selling process, making it a popular choice for those new to the cryptocurrency world. It also offers a secure platform for storing your assets, and has customer support available to assist with any questions you may have. Additionally, FAMEEX offers a wide selection of cryptocurrencies and supports many countries, making it a convenient option for a lot of people. However, fees and security measures can vary between cryptocurrency apps, so it's a good idea to compare your options and choose the one that best meets your needs.
• Can you buy crypto with a credit card?
Yes, you can buy cryptocurrency with a credit card on many exchanges and platforms. This is a convenient option for many people as it allows for quick and easy purchases. Some popular exchanges that support credit card purchases include FAMEEX. Keep in mind that buying cryptocurrency with a credit card may come with higher fees compared to other payment methods, and some exchanges may also impose restrictions or limits on the amount you can purchase.
• Can you buy fractional crypto?
Yes, you can buy fractional amounts of cryptocurrency on many exchanges. This means that you can buy a portion of a coin rather than having to purchase a whole unit, allowing you to invest smaller amounts of money. This can be especially useful for those who are new to cryptocurrency investing or who want to try out different coins without committing a large amount of funds. Many popular exchanges such as FAMEEX offer the ability to purchase fractional amounts of cryptocurrency. However, remember that cryptocurrency is a highly volatile, speculative investment.
• How to buy cryptocurrency in US?
Buying cryptocurrency in the US is easy and secure. First, you will need to decide which cryptocurrency you want to purchase. There are many exchanges that offer different cryptocurrencies such as Bitcoin, Ethereum, Litecoin, Polygon and more. Once you have decided on the currency you'd like to purchase, choose an exchange that offers it. You can find these by searching online or asking other cryptocurrency users for recommendations. Once you have chosen an exchange, create an account and confirm your identity with a valid government-issued ID. Finally, fund your account and make your purchase!
This is not an investment advice. Please conduct your own research when investing in any project.