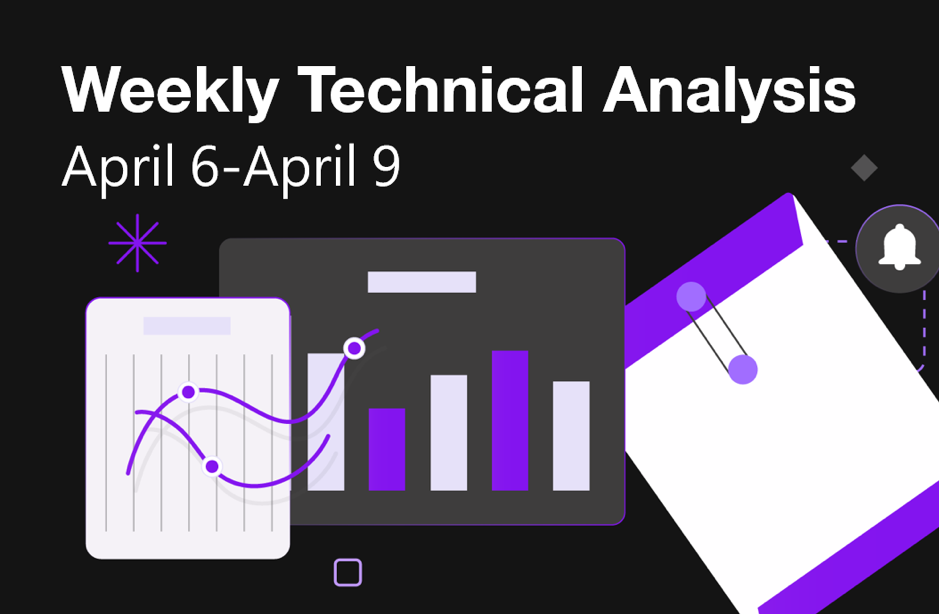 1. Market Trend
Between April 6 and April 9, the BTC price fluctuated between $27,711 and $28,308, with a volatility of 2.15%. According to the 1-hour candle chart, the BTC price has been mostly below the weekly chart, crossing the daily chart multiple times and running weakly with a further narrowing of fluctuations.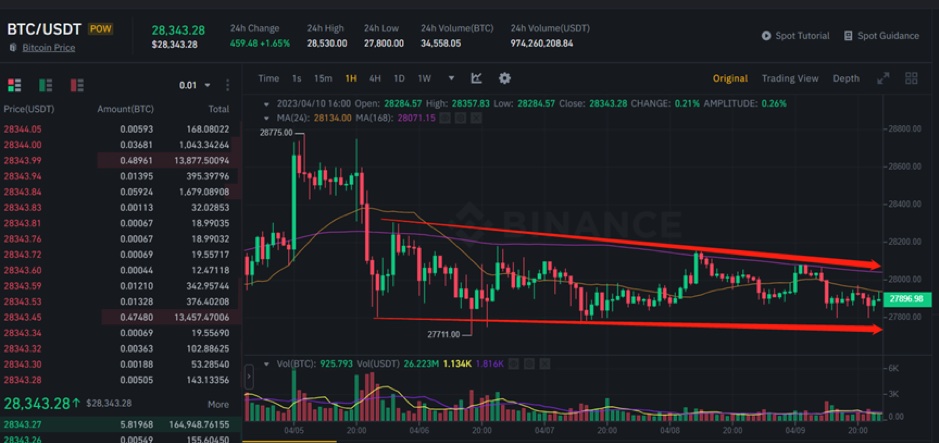 Source: BTCUSDT | Binance Spot

The Bitcoin Ahr999 index was 0.78, above the buying-the-dip level ($21,180) but below the DCA level ($34,590). It is viable to purchase popular coins through DCA.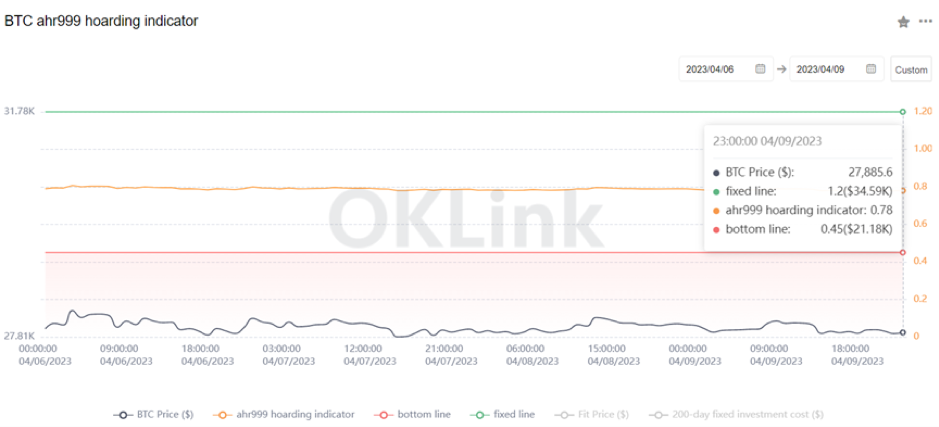 From the perspective of MVRV Z-Score, the value was 1.43. When the value is greater than 6, it enters the market tops, while a value below 2 indicates that it enters the market bottoms. Currently, the present value exceeds the buying-the-dip range of (-0.4-0.1)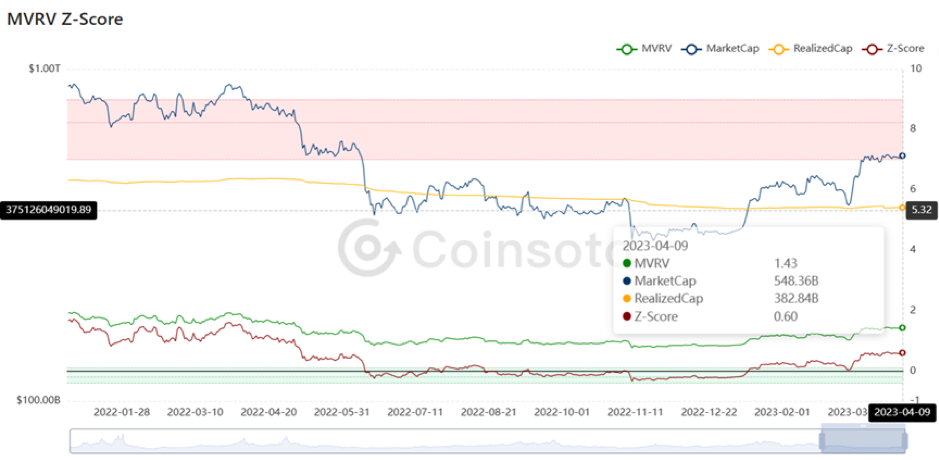 2. Perpetual Futures
In general, the 7-day cumulative funding rates for the popular coins across major exchanges approached zero, indicating a relatively balanced strength between longs and shorts.

The contract open interest of BTC and ETH from major exchanges edged up, implying a higher trading sentiment in the market.
Exchange BTC Contract Open Interest:

Exchange ETH Contract Open Interest:

In the past 7 days, there has been a total of about $210 million in long liquidations and $170 million in short liquidations.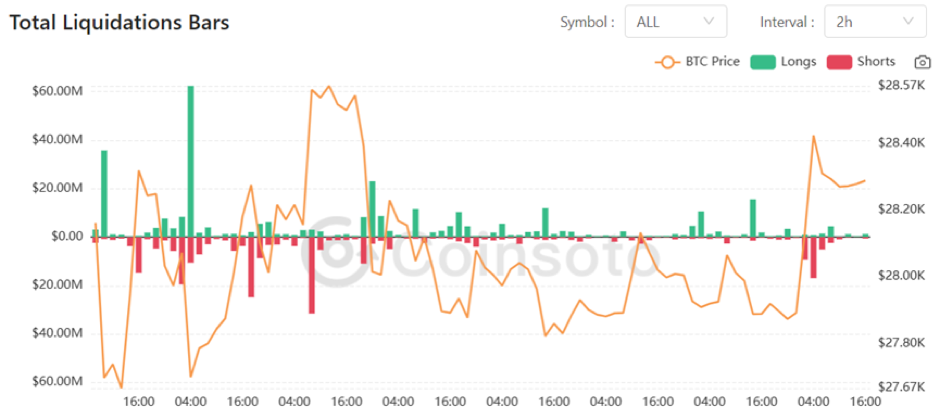 3. Industry Roundup
1) On April 7, Twitter changed its webpage logo back to the blue bird, and the DOGE token price fell by 6.4% within an hour thereafter.

2) On April 7, Conflux proposed to deploy Uniswap V3 on the Conflux Network.

3) "Shanghai Upgrade" has entered the countdown. It is expected to take place on April 12, 2023 at 22:27:35 UTC.

4) Instagram will stop supporting digital collectibles from April 11 onwards.

5) On April 9, data showed that zkSync has added over 100,000 bridging users in the past two weeks.

6) On April 9, according to data, the number of StarkNet bridging users exceeded 300,000, approaching that of Optimism.
Disclaimer: FameEX makes no representations on the accuracy or suitability of any official statements made by the exchange regarding the data in this area or any related financial advice.