Solve your problems and learn more about related topics through our tutorial video:
How to View your Trading Level? (App)

Read the whole article below for more details.
1. Open the FAMEEX App and tap the [User Center] icon in the upper left corner.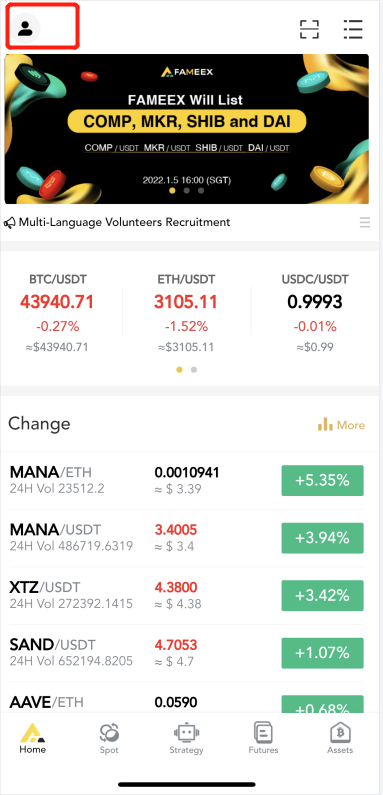 2. Click [VIP Level] to see your current "Trading Level" and correspondingly transaction fee rates. Meanwhile, You can see the "VIP Trading Levels" and different trading levels on FAMEEX.