FAMEEX Exchange Accelerated Listing Process To List More Than 60 Cryptos For Spot Trading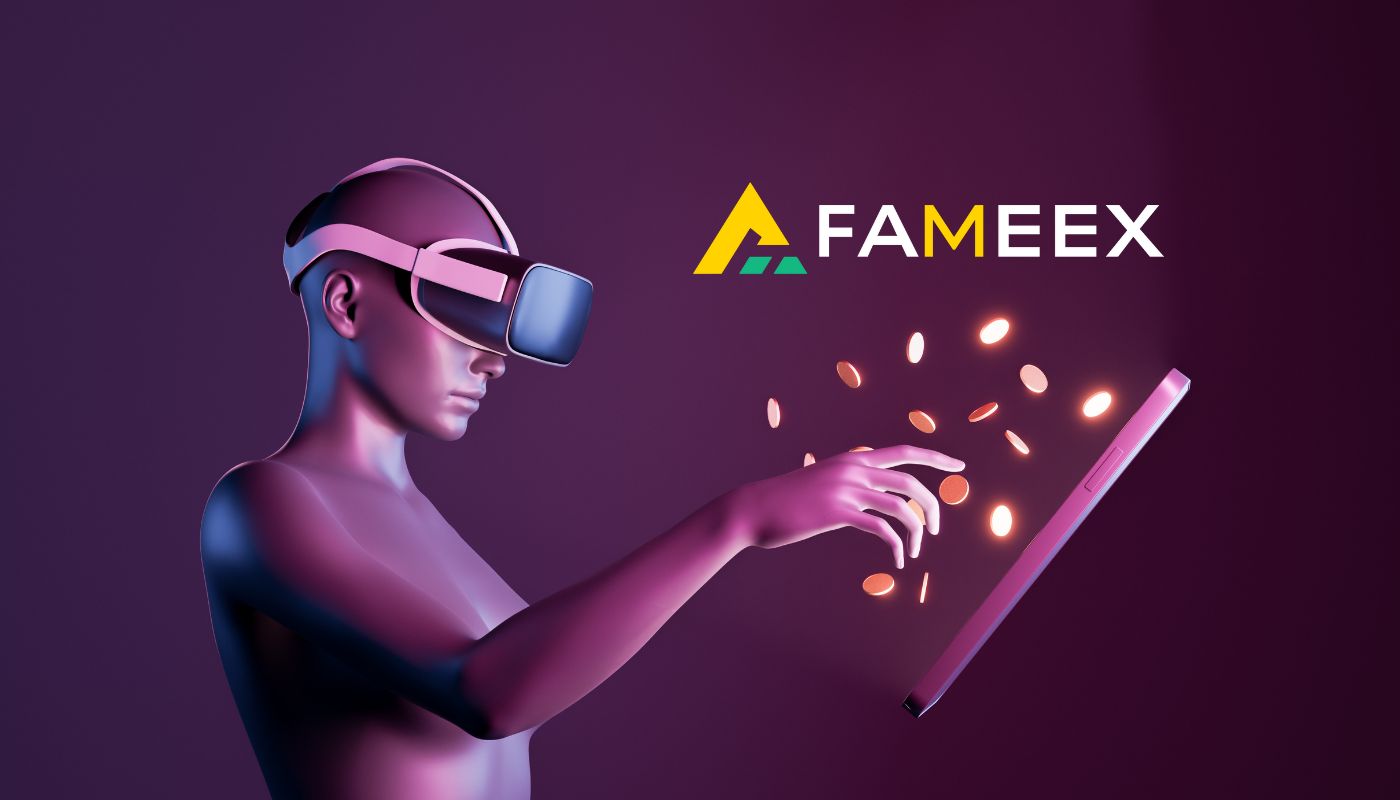 The gradual expansion of the number of cryptocurrencies highlights the increasing adoption or blockchain technology and the rapid tokenization of various industries. FAMEEX, rising in global rankings on Coinpaprika, a popular crypto exchange tracking website, to rank #69 is on an accelerated program of token listings. This initiative signifies the ambition of FAMEEX to benefit our traders and listed project partners by increasing the number of cryptocurrencies available to trade.
Traders on FAMEEX now have the opportunity to trade more tokens. All the new listings have been reviewed and analyzed by FAMEEX to ensure project quality and liquidity saving traders time, resources and potential losses. Within a month, FAMEEX has listed 15 new currencies including CAKE, TWT, AMP, NEAR, FTM, ZIL, CVX, SNX, GNO, 1INCH, LDO, BAT, PAXG, KSM, LRC…, etc. These listings have swelled the ranks of the coins in the FAMEEX portfolio to over 60, giving FAMEEX trading community a much wider selection of assets to trade as we move out of the bear market conditions.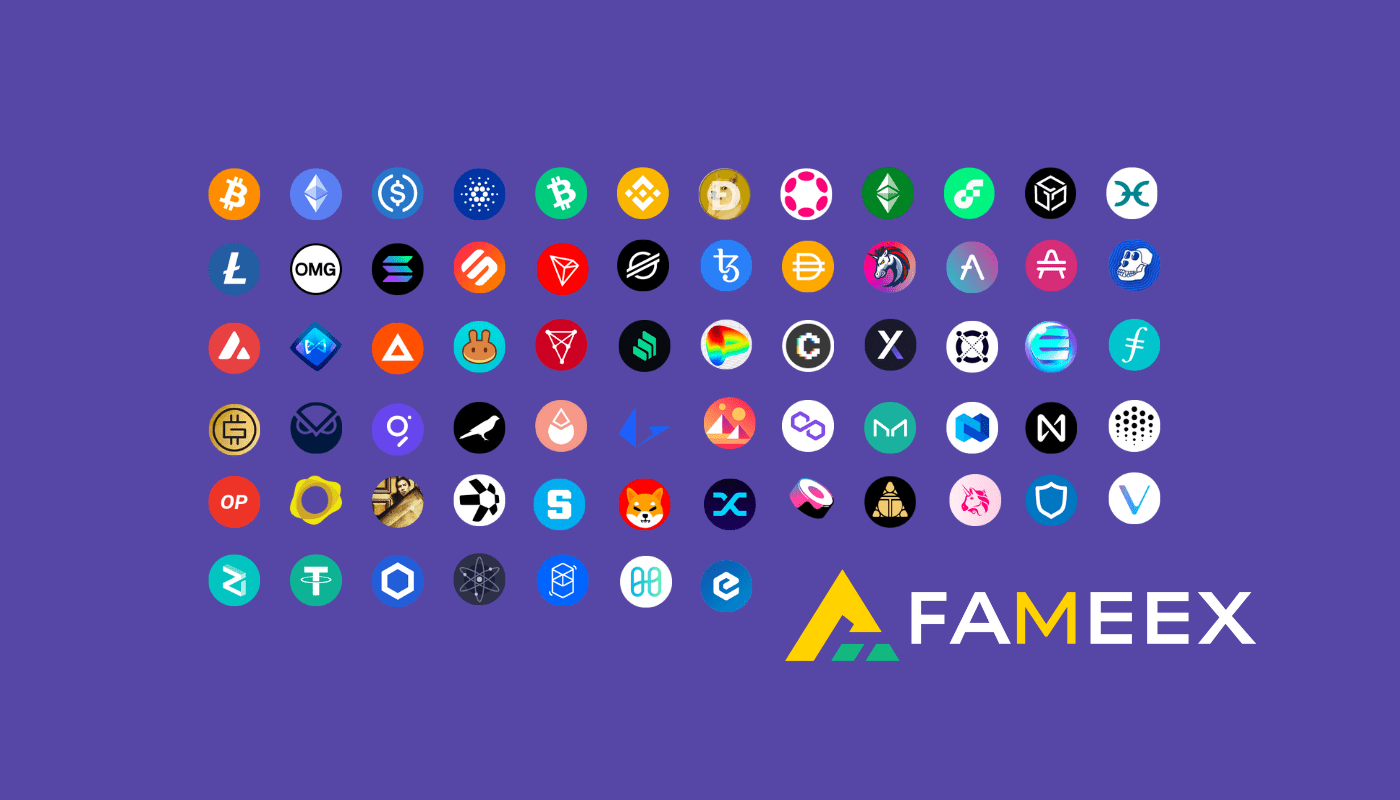 Highest Gainer on FAMEEX - Basic Attention Token (BAT)
During the recent post FOMC rally, one of FAMEEX's new listings Basic Attention Token (BAT) hit the limelight with a +20% rally from $0.262 to $0.341. Some analysts believe the local high for BAT could be as much as $0.42. BAT was just listed at the end of September just in time for traders to take profits with this rally.
According to Coinmarketcap, BAT token has a market cap of $436 Million and is right now ranked #81 versus other cryptocurrencies. Many investors are moving funds into altcoins because of the perceived greater upside potential, especially as Bitcoin and Ether's dominance is in a downtrend.

To get listed on FAMEEX, projects must pass analysis of certain criteria such as team due diligence, liquidity, project quality, sector diversity and other financial metrics. In addition, applicant projects must have a certain level of funding and be listed on CoinMarketCap as a basic requirement.

Get Listed on FAMEEX: https://bit.ly/3DyduMd

Connecting With the Community
In conjunction with the new listings, FAMEEX also launched a presence on the Bitcointalk forum, one of the best and earliest sources of cryptocurrency information from the community. FAMEEX official Bitcointalk threads aim to keep the Bitcointalk community abreast of developments on the platform and are a great way to track the latest events, listings and promotions from FAMEEX exchange. The threads are also a place for the Bitcointalk community to discuss potential new project listings and give feedback to us here at FAMEEX. We are sure this community engagement will further expand our global reach and give great exposure to projects listed on FAMEEX.
FAMEEX Bitcointalk Threads:
https://bitcointalk.org/index.php?topic=5406700

https://bitcointalk.org/index.php?topic=5410695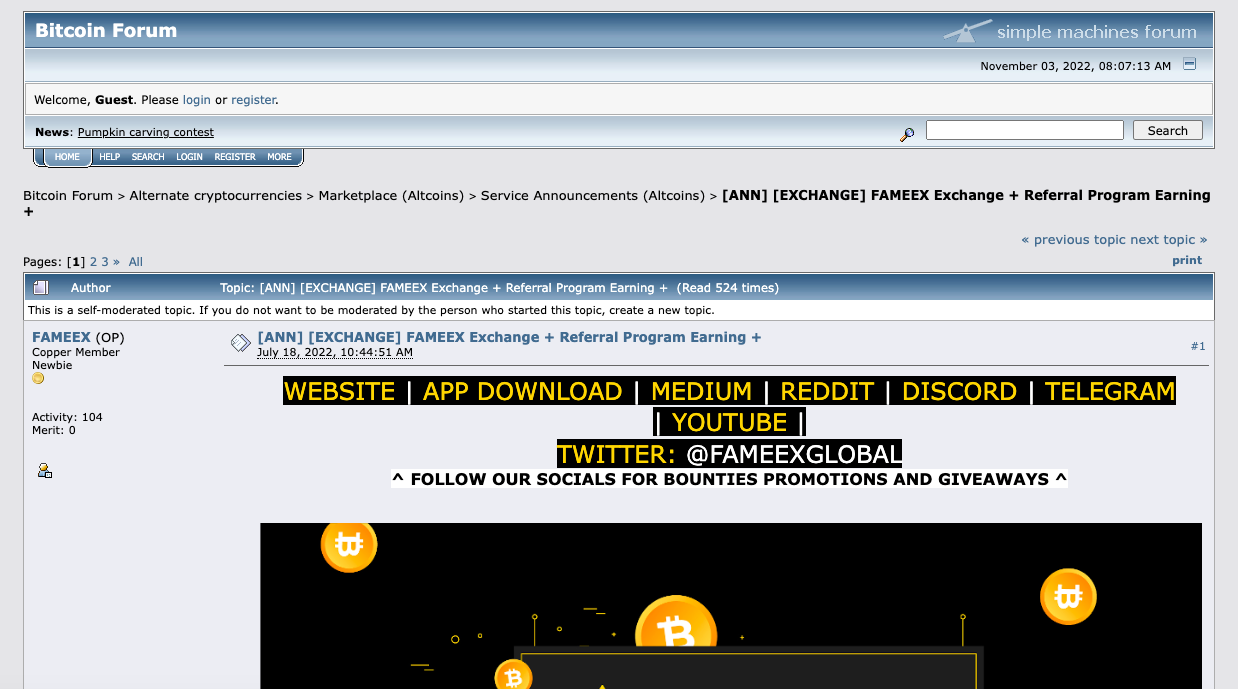 About FAMEEX
Launched in 2020. FAMEEX is a global cryptocurrency exchange that currently provides fiat-crypto, crypto-crypto, grid trading, futures, options, margin, spot and a hugely popular referral and affiliate program. With more than 200,000 users across 50 countries and regions. FAMEEX provides a secure, stable and efficient 24/7 trading platform.